Premiere: Umbral Twilight
Bleeding Alchemic Talisman
1/22/21 | J. Proust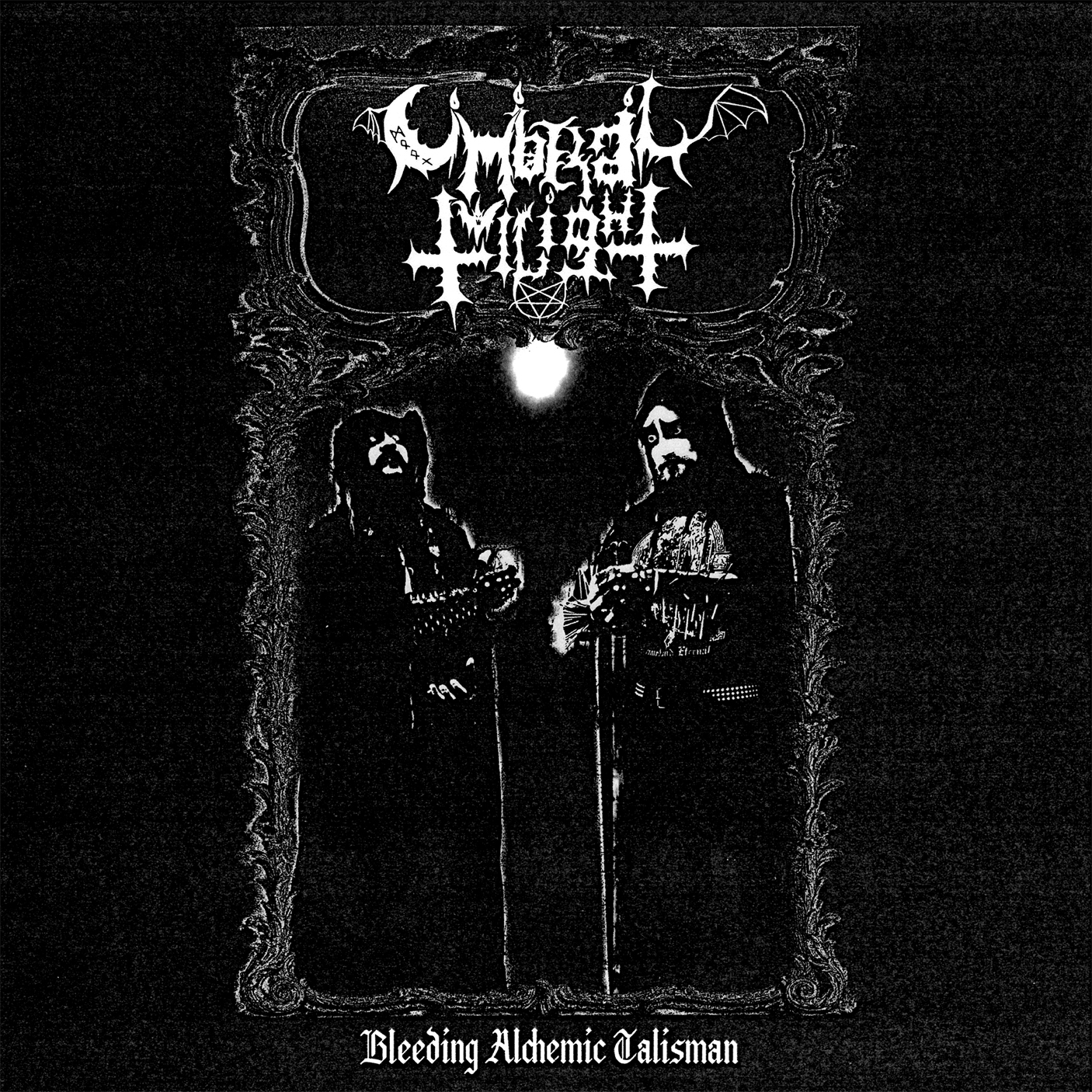 Tonight we have the pleasure of presenting our readers with a potent and spiritually poisonous new sound from a hitherto unknown band. They call themselves Umbral Twilight and, according to the scant information that came with their invitation to partake of their heady black metal, their demo tape will release 5 February MMXXI on Stygian Black Hand.
Umbral Twilight brings together Bloodthirsty Heretic on drums and Reaper of War, who we're told handles "all other instruments, vocals, production, logo & cover art" behind the band's darkly visionary black metal sorcery. These two patrons of the night have copulated in spoiled blood of the scornful to spawn a four song demo combining quixotic dungeon synth and entrancing raw black metal. Umbral Twilight, who reached us through their label, sent forth an almost indecipherable missive with their demo's title track, "Bleeding Alchemic Talisman (B.A.T.)."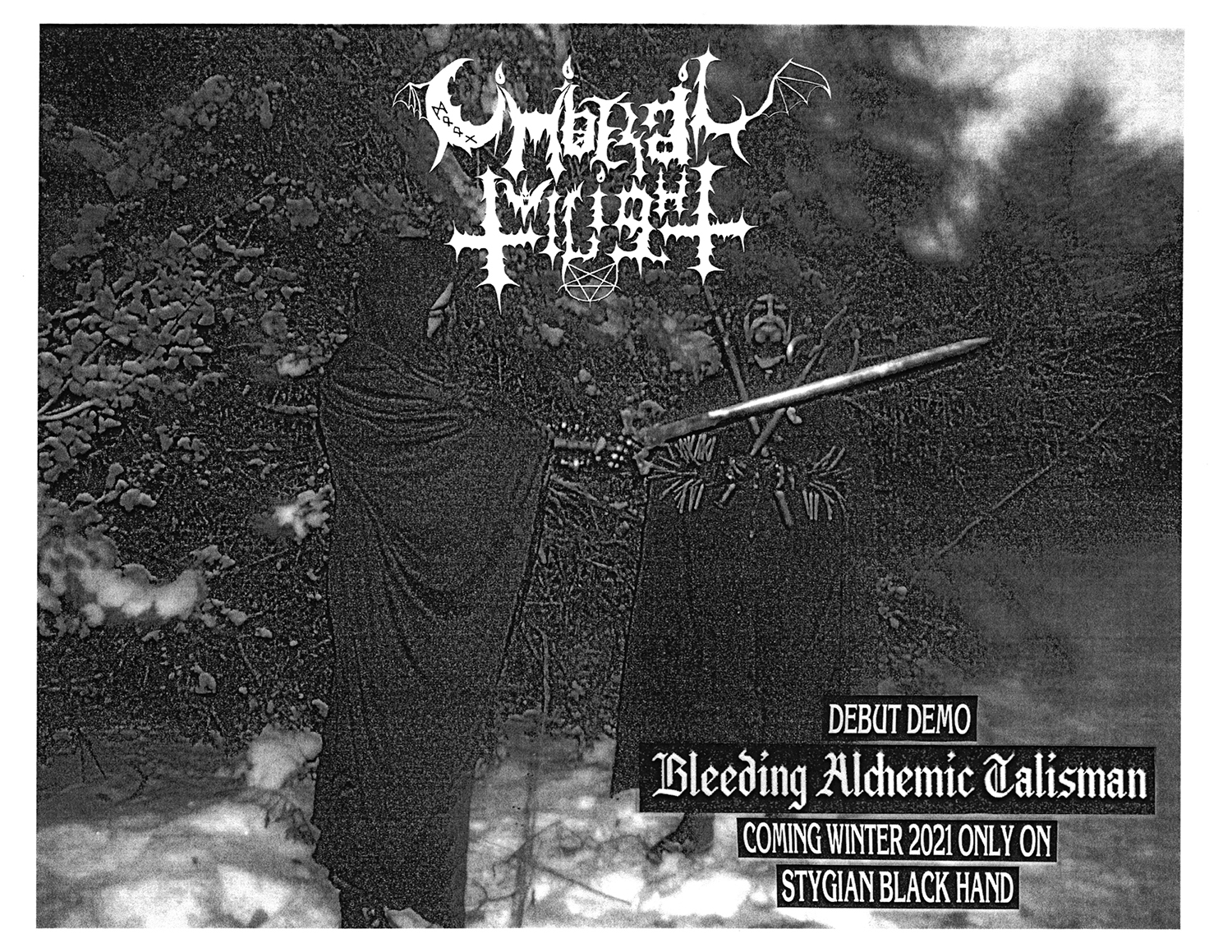 Within the arcane scrawling, we gathered that this "first unholy and depraved demo" has been "brought forth from rituals of ancient satanic magick and moon worshipping heathenism[.]" The text warns of "[b]leak and desolate riffs that entrance with a mystical aura possessing all those who listen to feel cold and empty," while another section promises nightmarish things: "Haunting incantations and crushing drums that capture the essence of majestic escapism to destroy all who dare." The band warns: "UMBRAL TWILIGHT will lead you down a path of dark ancient rites, death worship, and occult heathen upheaval."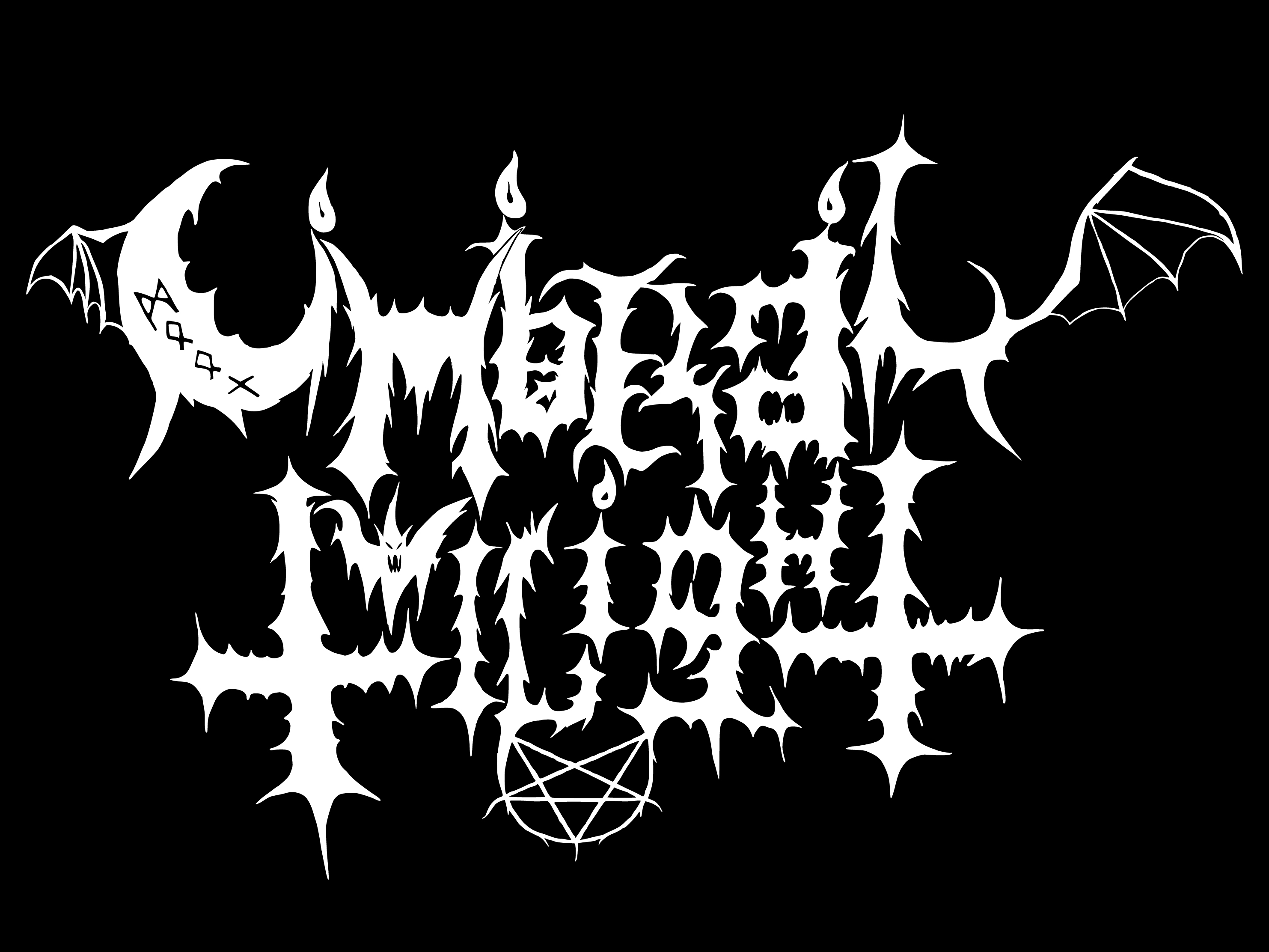 Preorder Bleeding Alchemic Talisman (B.A.T.) on MC February 5th from Stygian Black Hand.