Track Premiere: Necrocachot
"Path to the Hidden Citadel"
4/22/21 | N.B.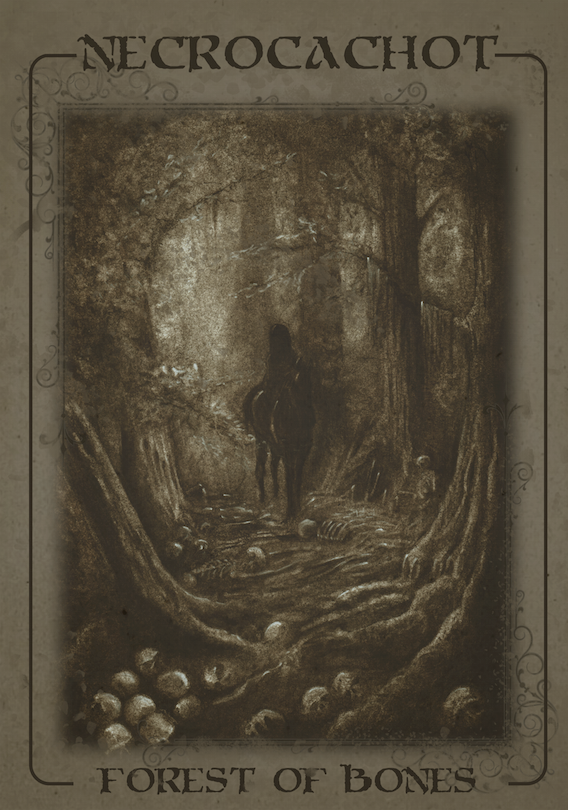 French dungeon synth producer Necrocachot has spent the last three years blessing listeners in the know with some of the deepest and most spirited music the genre has to offer. Dark and brooding, fantastical and grand, but not overtly cinematic, Necrocachot's efforts resound with true devotion to the Old Ways of both classic DS and black metal. Since the project's obscure initial demo Catacombes came out on now-defunct French cult Wulfrune Worxxx, the Rouen-based dungeoneer's output has decidedly matured and expanded with each new release. The two masterful dungeon synth/black metal hybrids that are Malfeu and their side of the The Shadow And The Flame split, and 2019's landmark all-synth masterwork Tanz der Schatten all prove this point beyond any shadow of a doubt.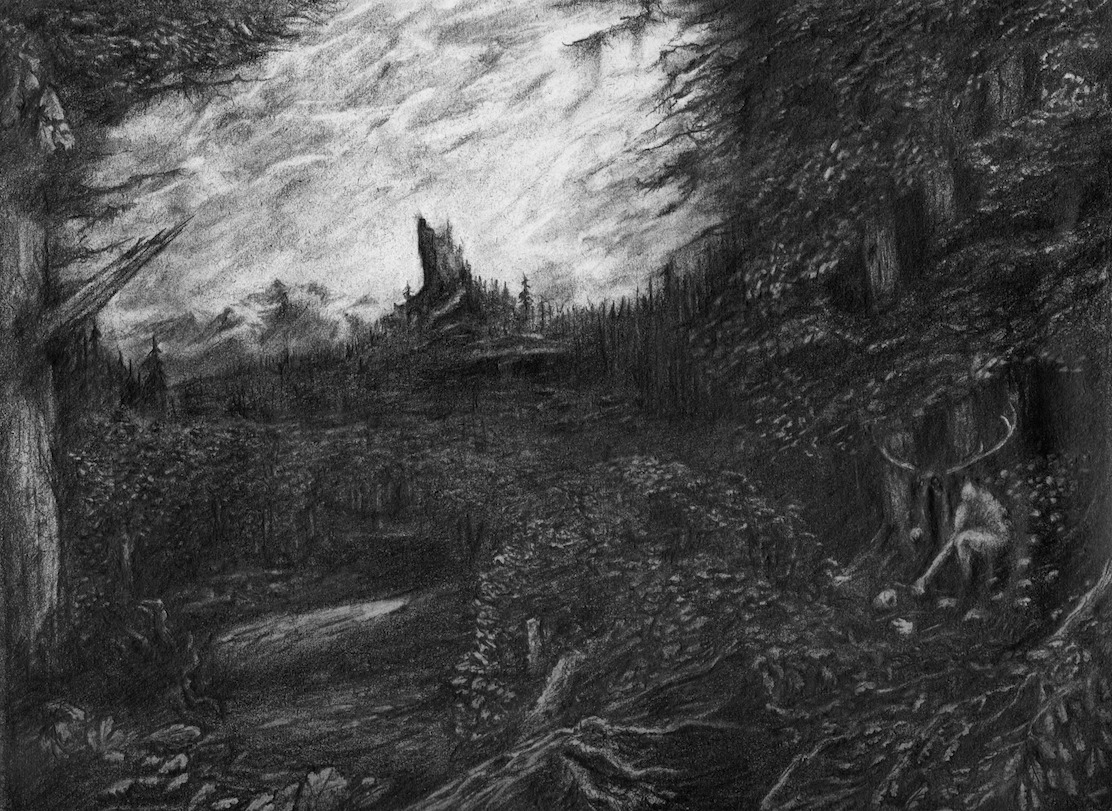 Tonight it is with regal honor that we introduce Necrocachot's most immersive and sinister work to date—just look at artist's unbelievable cover drawing depicting a black rider navigating a skull-strewn sylvan path. Titled Forest Of Bones, this hour-long opus once more showcases Necrocachot's characteristically gloomy atmosphere, brilliant arrangements and orchestration, as well as serpentine Medieval dance rhythms presented through sparse percussion. For all of the project's many facets, this latter one shines perhaps most brightly. Dungeon synth incorporating an abundance of rhythmic variation risks robbing the music of some of its mystery and veering off into neo-classical territory, but in Necrocachot's case the percussion adds a compelling sense of drama that serves to enhance rather than detract from the album's wonderfully murky dungeon atmosphere.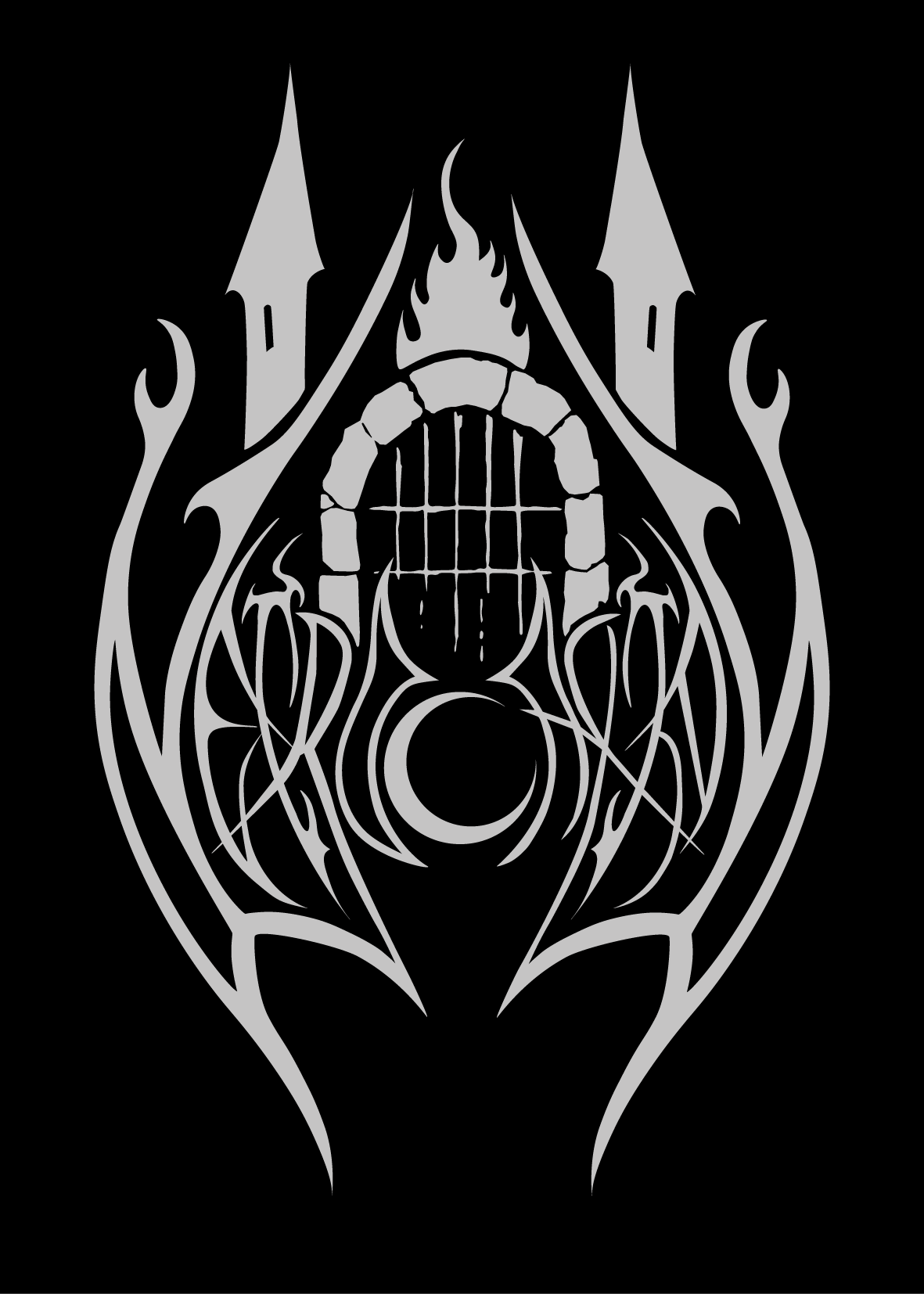 On tonight's preview track, "Path to the Hidden Citadel," all of these elements wend their way across several episodic sections, running the gamut of epic war drums, hair-raising strings, arresting, ominous choirs, and martial orchestral sections—an entire album's worth of different moods in one six-and-a-half minute tour de force. Sonically, the artist's dedication to authenticity runs deep and is easily apparent upon first listening, the album having been done almost entirely using only means that would have been available to dungeon synth's progenitors. Moreover, the music is sequenced and mixed in that effective-but-not-overwrought way that makes classic DS so magickal.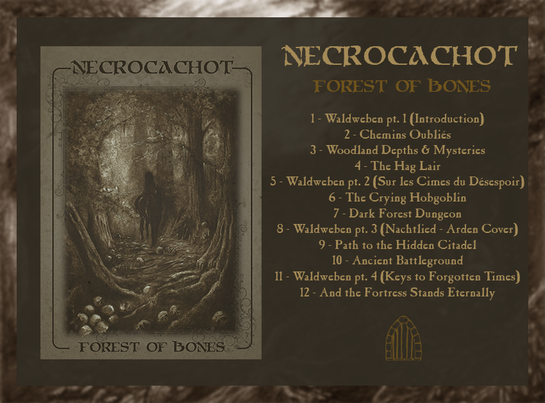 Forest Of Bones releases digitally on April 30th, pending a physical edition later this summer on an as-yet unannounced label. Follow Necrocachot on Bandcamp for updates.