Premiere: Murder On Ponce
CompilationThe Seeds of Ruin
4/16/21 | R.L.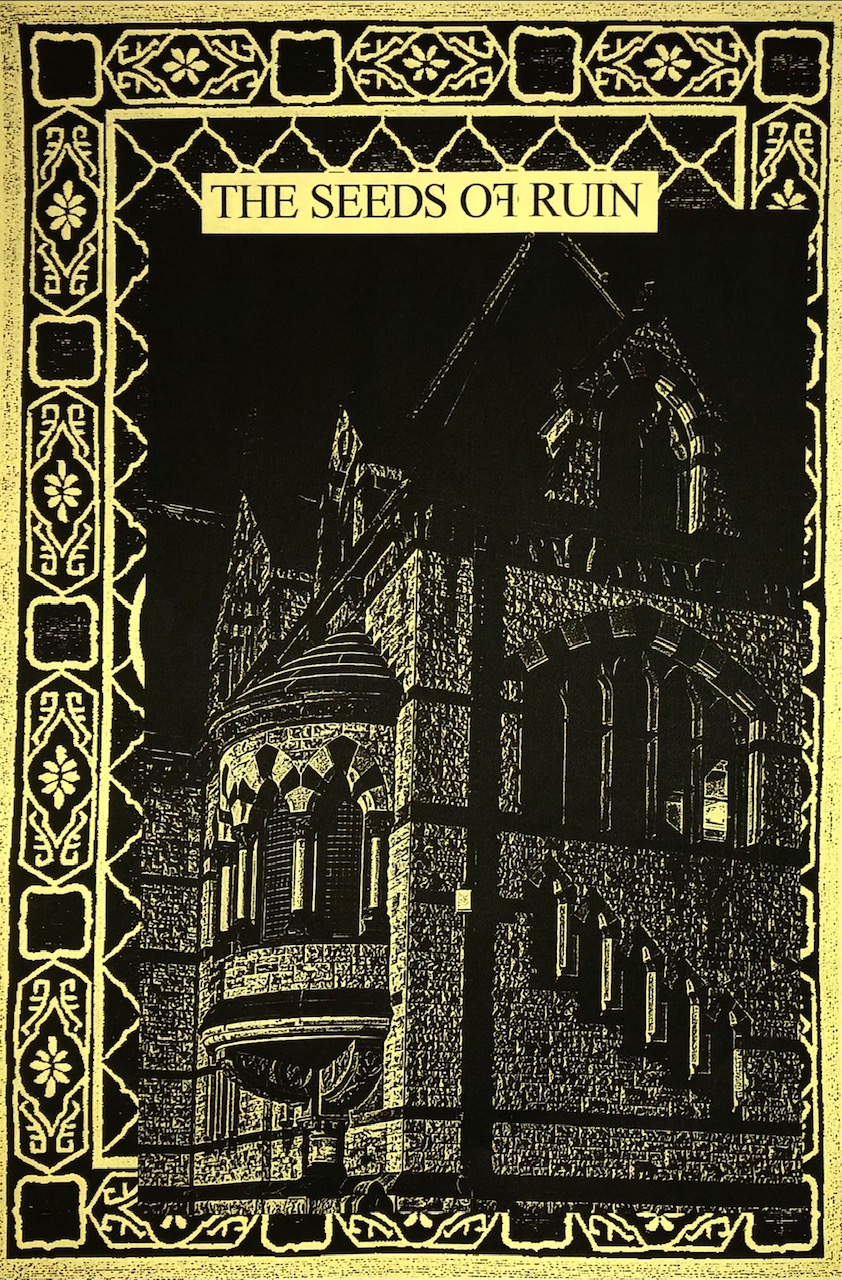 Over the last five years, Murder on Ponce has become one of most clandestine and esoteric apothecaries of underground occultist music. Since the beginning, this one-person operation has pushed certain subterranean subcultures to their limits: raw black metal becomes noise, dungeon synth becomes ritualistic drone and vice-versa.
After a long and busy 2020 for the label, Murder on Ponce now strikes forth with The Seeds of Ruin, a compilation tape that unites eight acts from the most cobweb-ensconced corners of the black metal and dark synth cloisters. Canadian haze-crafters Upir, Ohioan hex-benders Vuajtje, and dark arts war-mage Tharmazegethuzan are among those to be featured on this cassette. Most names on this compilation will be recognizable to Murder on Ponce adherents as many of them have collaborated with the label prior to this dread compilation, making the tape a wholistic visage of the label as it stands now. A bedeviled almanac of sorts, a reminder of what has been and a premonition of what might be.
To herald the coming storm, The Call of the Night is pleased to host a pair of parasitic premieres from The Seeds of Ruin.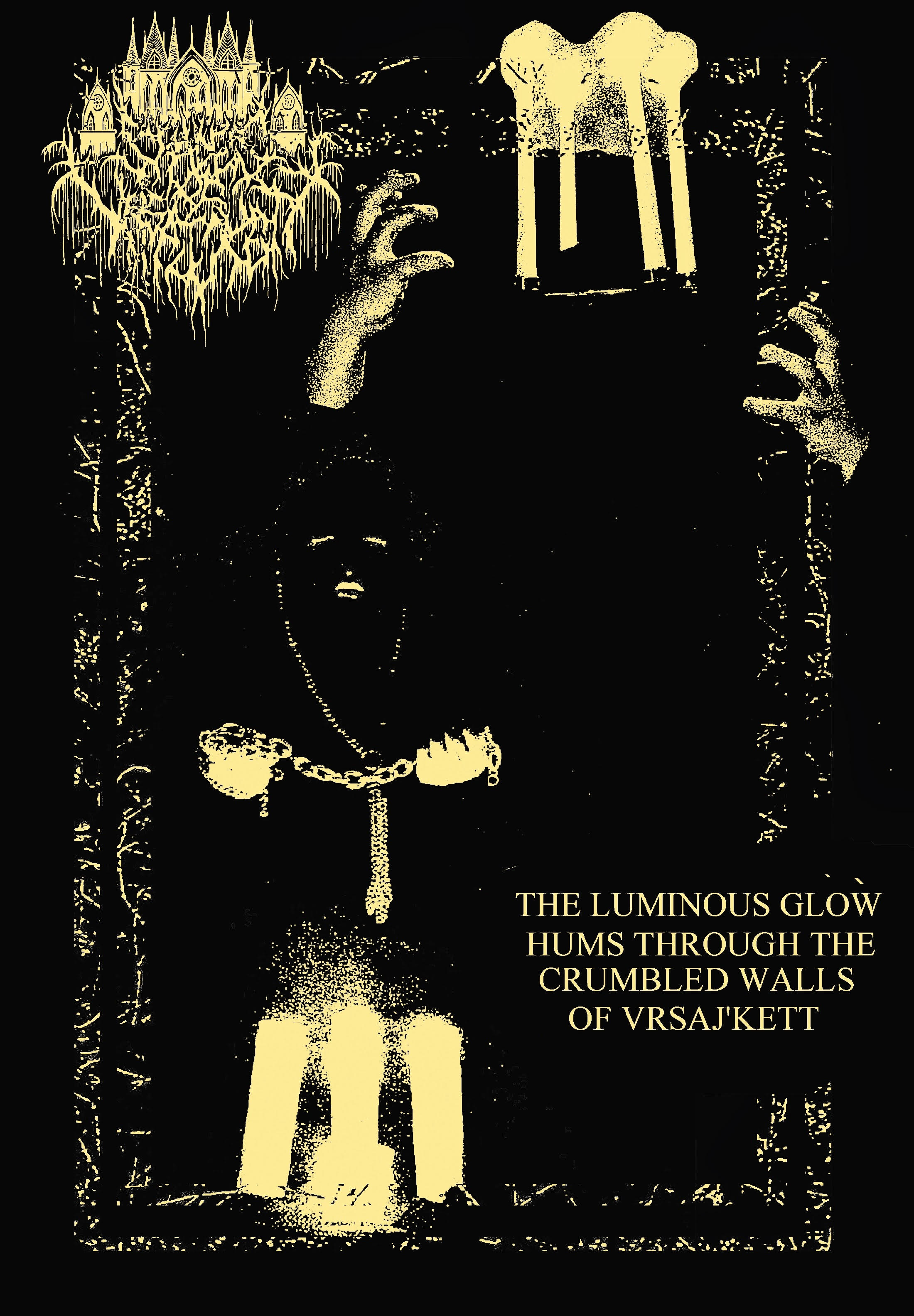 First off: Shades of Vrsaj'kett offers "The Luminous Glow Hums Through The Crumbled Walls Of Vrsaj'kett." Shades introduced themselves earlier this year with a cassette released by Murder on Ponce and while they are undoubtedly denizens of the current landscape of raw black metal, these occult practitioners write and play with a ferocity and complexity that makes them wholly unique in this sphere.
The production on this new track is a bit cleaner than on their debut but make no mistake, the stench of grave dirt still hangs heavy in the air. Uncompromisingly harsh without devolving into formless chaos, you can feel the apparition's hands grip your wind pipe.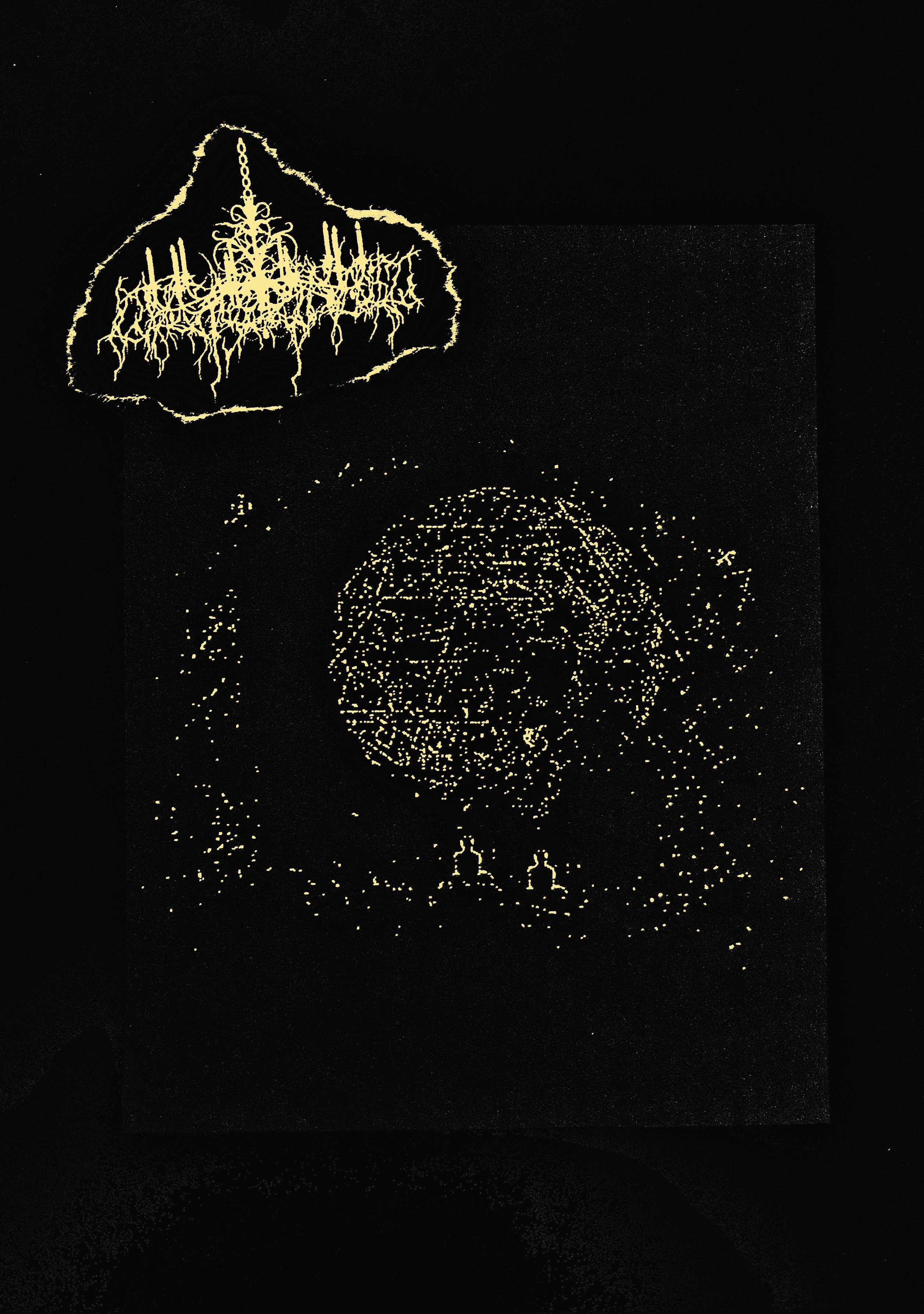 Also on display is a new self-titled piece from the mysterious project Calling of Phasmic Presence. Calling has already acquired the curiosity of many contemporary black metal devotees and with this new track they shall gain their attention. Gale-force sheets of raw black metal rain down upon the listener, casting you into a decrepit pit of gauzy bleakness. Surely a tantalizing preliminary gaze into the void of the Phasmic Presence.
Stream both tracks below and keep your energies directed towards Murder On Ponce in the coming days in anticipation of The Seeds of Ruin's April 22nd release date.