Track Premiere: Kongerike
"Ancient Cursed Armor"
3/26/21 | N.B.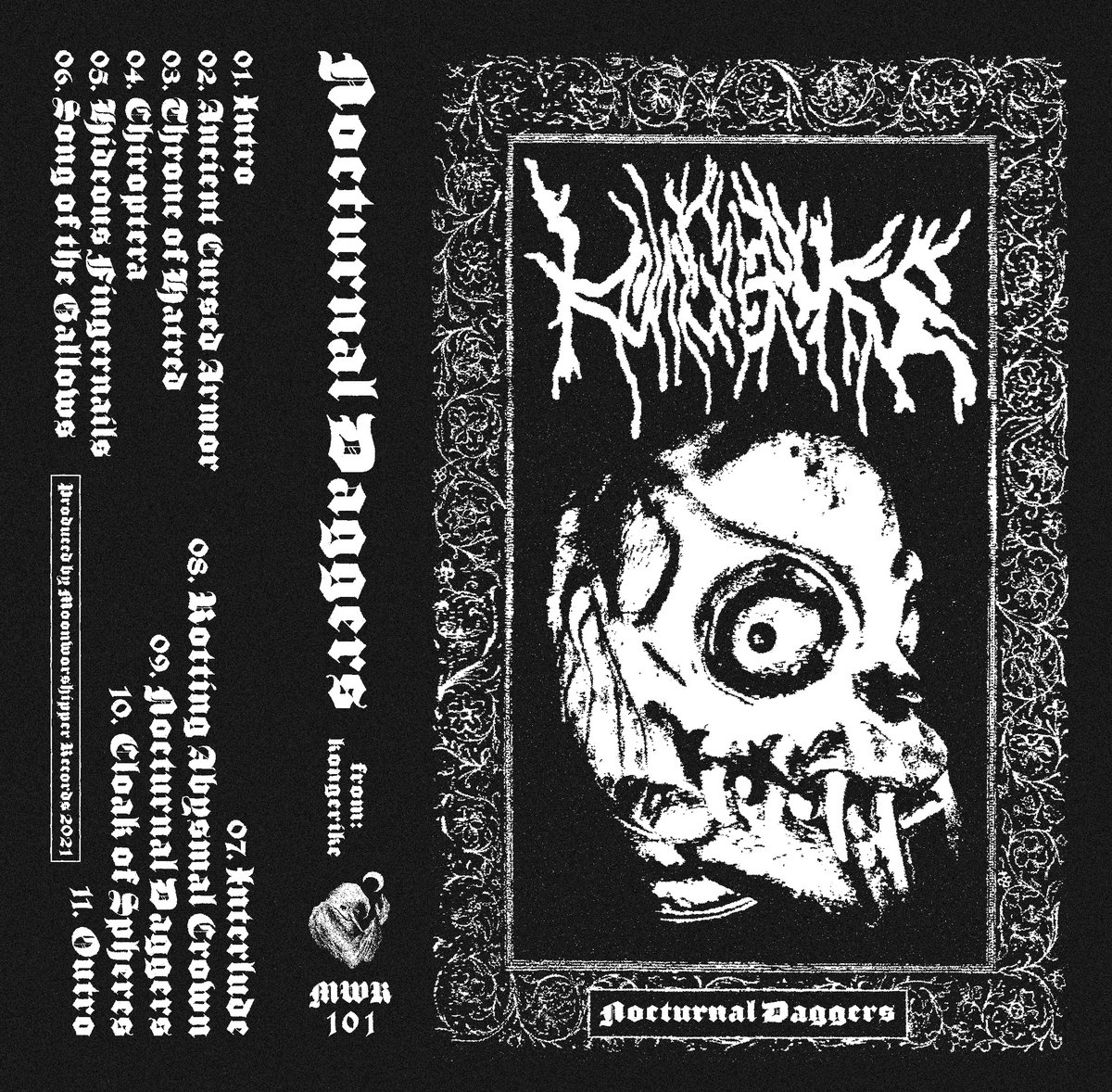 "…that men need sea-monsters in their personal oceans. That an ocean without its nameless creatures would be like sleep without dreams."
From the ultimate depths of the Moonworshipper Records vaults stirs a force of timeless chaos dubbed Kongerike, unheard of for over a decade. Filth-covered, voracious and seething after its half-generation of restless hibernation, the ancient titan now aims to rain horror upon its kingdom once again with Nocturnal Daggers.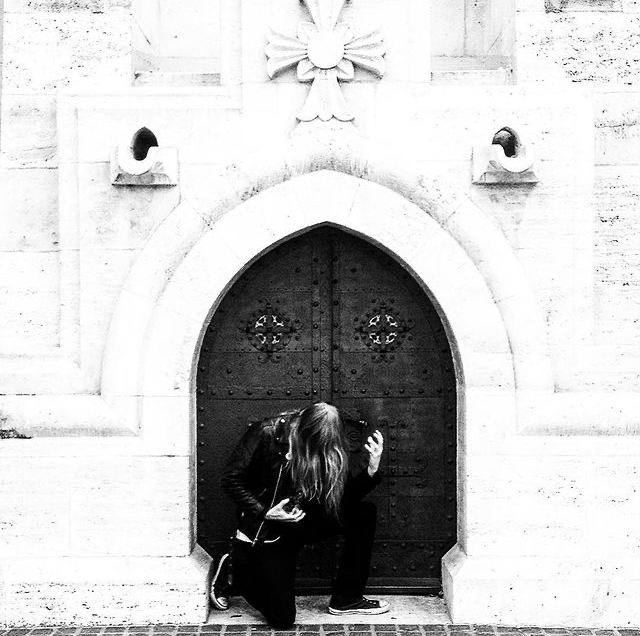 Experimental metal is notoriously hard to "get right," the tag being frequently used to blanket weakly conceived or haphazard efforts on an artist's behalf, attempting to augment already under-explored styles that aren't exactly begging to be reinvented in the first place. Conversely, informed, visionary experimentation in areas that do merit a fresh look is surely the flame of true progress. Wherever one's view falls on these considerations, Kongerike's 18-minute maelstrom is uncommonly successful in breathing strange new life into their multi-stylistic attack. As echoed in the quotation at this writing's head (attributable to John Steinbeck), this Tartarean denizen indeed needed to exist.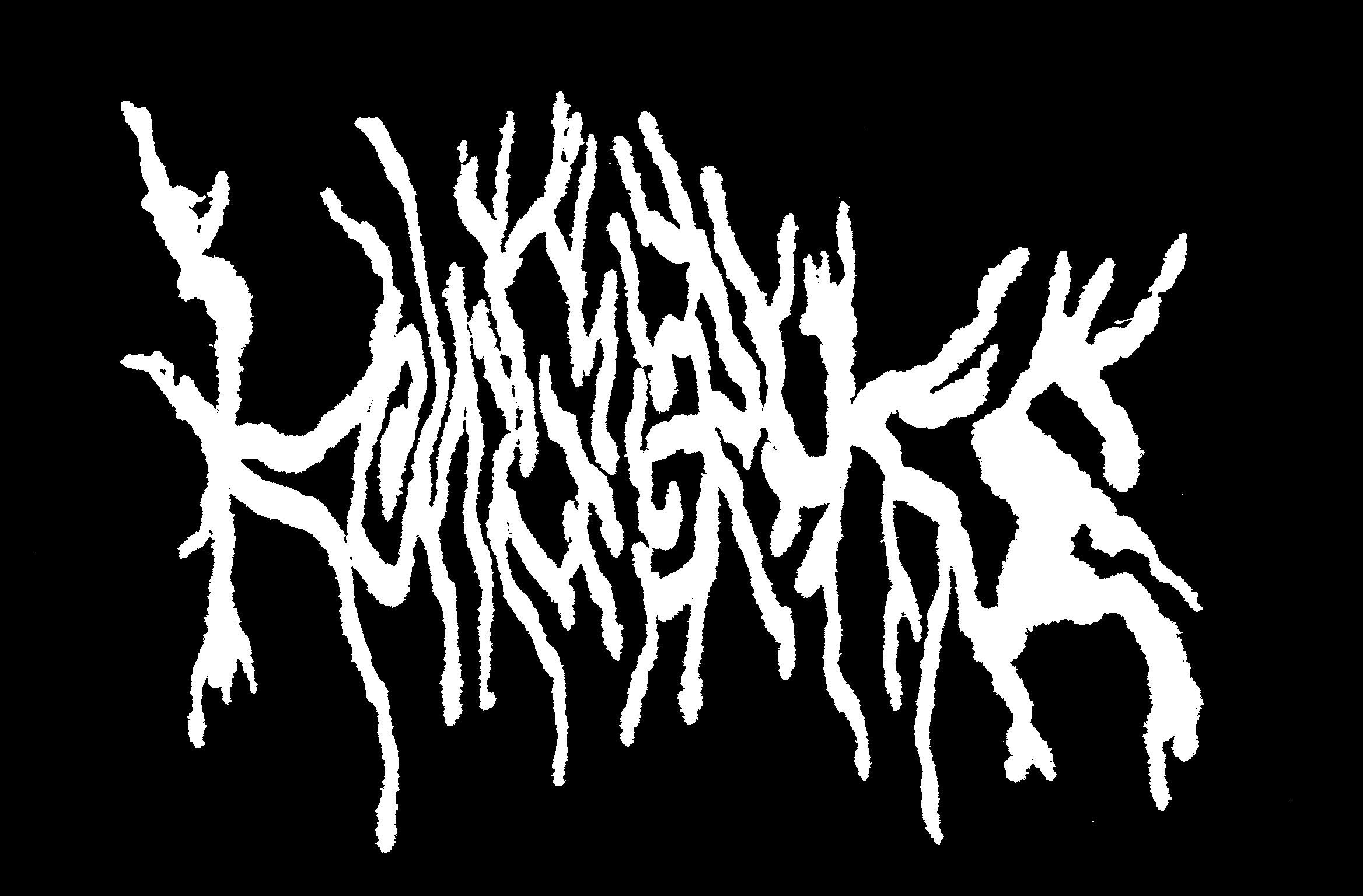 Nocturnal Daggers represents a twisted amalgam of unimaginably thunderous bestial black/death metal, aptly described by the artist as "[i]ndecipherable guitar moans like a frigid wind over primitive drums while snarling, blood-drenched vocals narrate tales of medieval nightmares…" In true Moonworshipper fashion, however, this madness is touched with a variety of keyboards ranging from plaintive medieval organ, to deafening synth, and even dark, sea-corroded piano. A host of curious horror samples also demarcate the majority of these tracks, lending a grindcore-esque flow to the album and also stealthily serving pseudo-narrative purposes. Nocturnal Daggers releases in full on Friday, April 16th, but on this evening we leave you with "Ancient Cursed Armor".
Nocturnal Daggers will be available on cassette and digital formats from Moonworshipper Records' Bandcamp page. In the meantime, the recently released Kongerike/Holy Portrait split remains available also.