Premiere: Crucifixion Bell
Eternal Grip of the Nocturnal Empire
6/4/21 | N.B.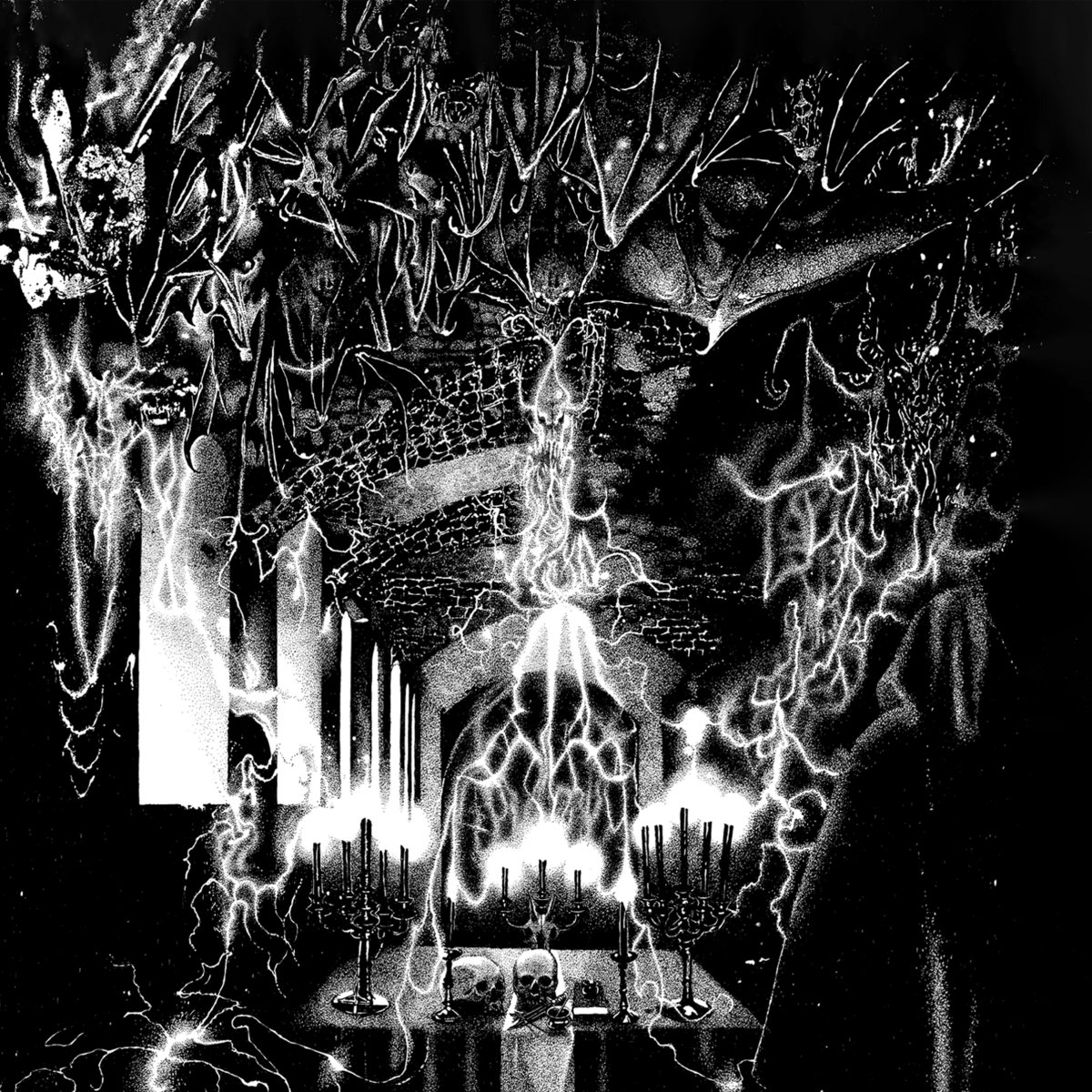 Tonight it is with sadistic pleasure and knowing satisfaction that our readers will soon experience what our ears have already devoured that The Call offers a preview stream of Eternal Grip of the Nocturnal Empire, the debut full-length from USBM torchbearer Crucifixion Bell. A pernicious lunge forward from the lone black metaler's two previous demo releases, Eternal Grip embraces new levels of grandeur, complexity, and all-around massivity yet bears the project's unmistakable vision and obsession with the spirit of traditional black metal.
Since its inception, Crucifixion Bell has distinguished itself from the horde with releases that pack a legendary abundance of memorable cuts, arranged confidently and played with complete intention and conviction in a way that precious few USBM projects have ever achieved. CB's creative weapon, known as "The Astral Serpent", thoughtfully lets his inspirations shine through a hail of deeply melodic, growling guitar stylings and a barrage of up-front, pounding drums. Perfectly anointing each ceremony is a vocal performance more akin to that of a Goetic orator belting out a litany of arcane evocations, rather than the more commonplace raw black metal practice of vocals that sound as feral and unhinged as possible.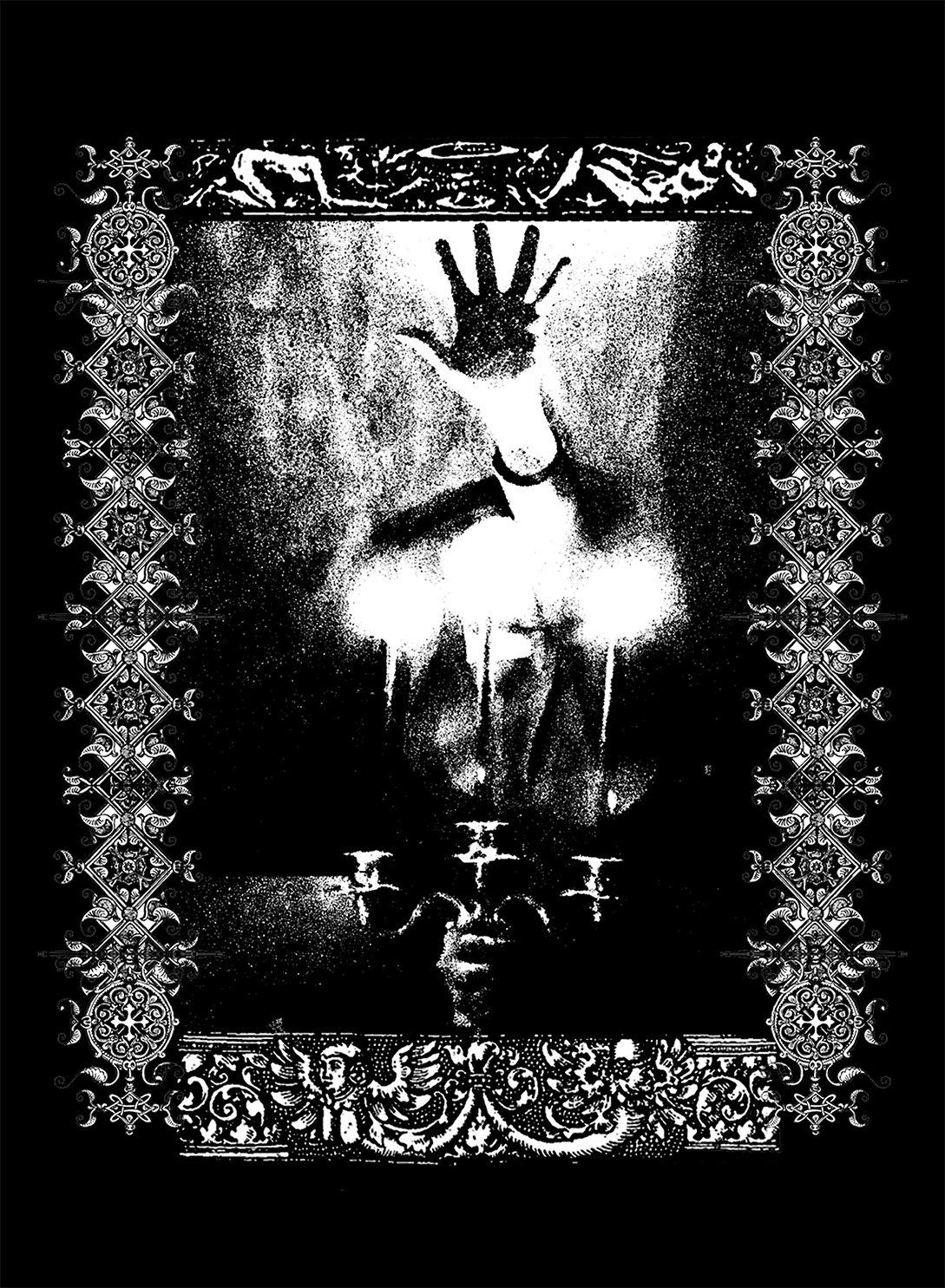 As The Astral Serpent details in an exclusive interview presented below, the final key that elevates Eternal Grip of the Nocturnal Empire to the truly elite tier, past even CB's also deadly back-catalogue, is the incorporation of three soul-withering, electrifying interludes of darkest ambient, thrice impaling Eternal Grip...'s approximately half-hour runtime. All of these, but particularly "Eclipsed Moon of the Eternal Feast," are brilliantly devoid of the complex musicality the rest of the album boasts, momentarily and unstoppably draining all the breath from the listening experience before the ritual resumes anew.
The Astral Serpent lent some time to further elucidate CB's history, and the philosophy of Eternal Grip of the Nocturnal Empire (digitally transmitted in its entirety below) in a short interview with The Call conducted exclusively for this premiere. Read on also for information and links regarding the album's physical manifestation, soon at hand through a network of close co-conspirators.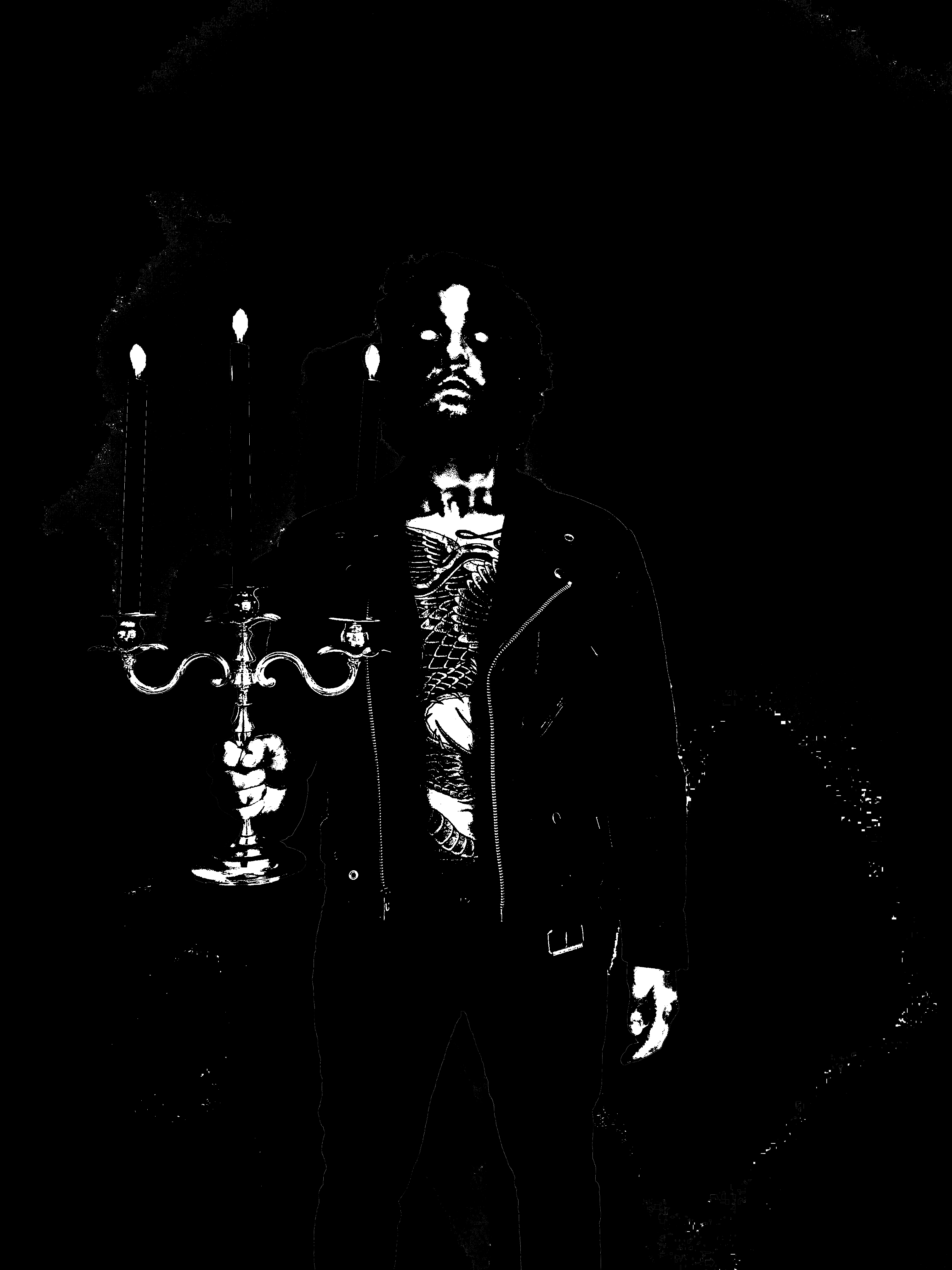 INTERVIEW WITH THE ASTRAL SERPENT
OF CRUCIFIXION BELL
What was the initial intention behind starting Crucifixion Bell? Is there any particular spirit you're trying to capture and convey?
My initial intention was very pure; to elaborate on everything I have ever done musically but in a completely new way. Black metal is something that carries great power in everything it does, and it should never be taken lightly. It is a very spiritual thing for a lot of us involved and pushes internal boundaries in ways most haven't experienced before. The main spirit I am always trying to capture with CB is to be able to channel greater power through writing truly ritualistic music. If you are searching in the right places, you will find this within the songs.
What does the project's name mean to you?
It's taken from the lyrics of a song called "False Magic" by the Brooklyn black metal outfit Spite on their 2018 release, Antimoshiach. Spite's lyrics are steeped in the traditional '90s USBM approach that greats like Profanatica, Judas Iscariot and Crucifier had done years prior, and I take that same approach with my writing as well. The name stands as a testament to that time period in USBM and all it stood for on a musical level.
How long has the project existed for? Was it a long time in the making before the initial release?
I have been obsessed with black metal for the last 15 or so years and have been playing in bands for just about the same amount of time, but had never really attempted to create anything in the style until the end of 2019. I started under the name Horrid Litany, and it was only for the purpose of attempting to channel something much different than what I have been a part of musically. I just wanted to work on something with a free-form mindset, and I feel that HL achieved that. After the first demo, I started writing black metal in a totally different way, pulling in more influences like Celtic Frost and Sarcofago, and I knew immediately that it would be called something else. I wrote The Sorcerer of Nazareth in about 3 days, and came up with the full concept and name of Crucifixion Bell soon after. It all happened very fast.
How do you view Eternal Grip compared to the previous progression of CB releases? What's different about it, and what's the same?
My approach to writing this record was more thought out than my first 2 demos in almost every sense. I had the lyrical concept completed before I even wrote any of the songs, so that paved the way for everything I did musically. I wanted to make sure that I didn't limit myself in any aspect while working on Eternal Grip to continually try to further develop and grow the sound of CB, so I ventured further into large soundscapes/dark ambient territory than I had on the first 2 releases, but at the same time wanted all of the tracks to flow together in a much more structured way, I knew I wanted the record to have a very hypnotic, draining feeling, that was my main goal.
I tend to work very fast when writing and recording music, and become obsessed with any idea I am working on until it feels right to me and becomes complete. This LP came together as a whole in 2 weeks, and I learned a lot about what Crucifixion Bell is and could be on future releases. I worked on the record day and night, barely sleeping a lot of the time which caused me to hear the songs in a new way under the influence of sleep deprivation. It is truly the most fucked experience I've had working on anything, but I created the record I hoped to and will continue to try and channel the same energy on future releases.
What are your future plans for CB?
I am part of a 4-way split with Celestial Sword, Glemt, and Unholy Vampyric Slaughter Sect that should be out in the months to come through our friend Crown & Throne. Aside from that, there are about 3 more splits in the works for the remainder of the year.
I am also working on my second LP now and am hoping to have that released by mid 2022.
Anything else you'd like to add?
Thank you for taking the time to premiere Eternal Grip of the Nocturnal Empire.
Follow Crucifixion Bell on Bandcamp.
Eternal Grip of the Nocturnal Empire cassettes drop June 11th through Crown and Throne Ltd.
EU cassette version through Dybbuk Productions.
Vinyl release of Eternal Grip of the Nocturnal Empire on an unspecified date through Banner of Blood.
Eternal Grip of the Nocturnal Empire cover artist Samuel E. Thomas on Instagram.