Premiere: Brutus Greenshield
"Stricken Oak, Grasping at Stones"
6/4/21 | R.L.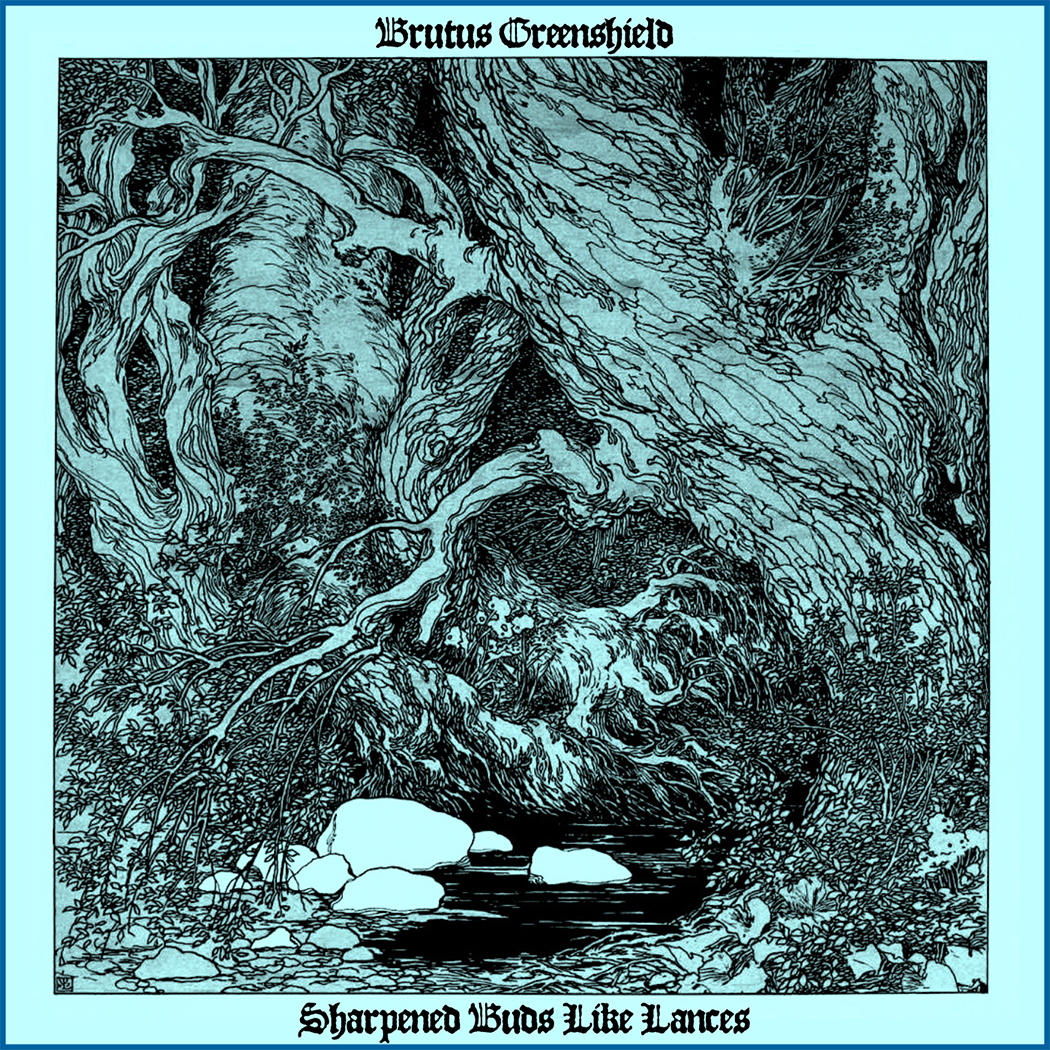 It has been almost exactly three years since Brutus Greenshield unfurled the scroll that was Contours of a Failed Siege, their soul-enrapturing full-length album of unparalleled fantasy ambient. After a split with Kolessa in early 2019, the mysterious duo disappeared. Dungeon synth projects come and go all the time, but I felt the absence of the Britonian king more than any other dime-a-dozen potion-spilling Casio wizard.
Then, emerging from the same fog from which they had once faded into, Brutus Greensheild announced their return. As a portentous omen of what may come, BG has presented us with "Stricken Oak, Grasping at Stones." In the artists' own words, this track "presents an image of nature left alone, an ambiguous scene of overgrowth not promising but melancholic and fraught. The organic sounds of harp-strings and shuddering wood are contrasted with bright and rhythmic electronic textures, all of which is then swallowed by a heavy, distorted, monolithic drone, set off by the mournful voices of owls, which dissolves and draws out any natural pulse or sense of time." True to form, Brutus Greenshield conjure a subtle and plaintive but entirely evocative slice of deepmind pastoral atmospherics, reinstating themselves as the once and future kings of olde growth new age.
In accordance with their triumphant ascension, the members of BG have founded a new label to best present their work. Aimcrier Tapes (named for the Saxophone-laced closer on their debut) will release the physical manifestation of the dungeon synth duo's sophomore full-length, Sharpened Buds Like Lances in the coming weeks and as such, all attention from medieval meditators shall be directed there.
Follow Brutus Greenshield on Bandcamp.