Premiere: Uranium
"Wormboiler"
10/15/21 | N.B.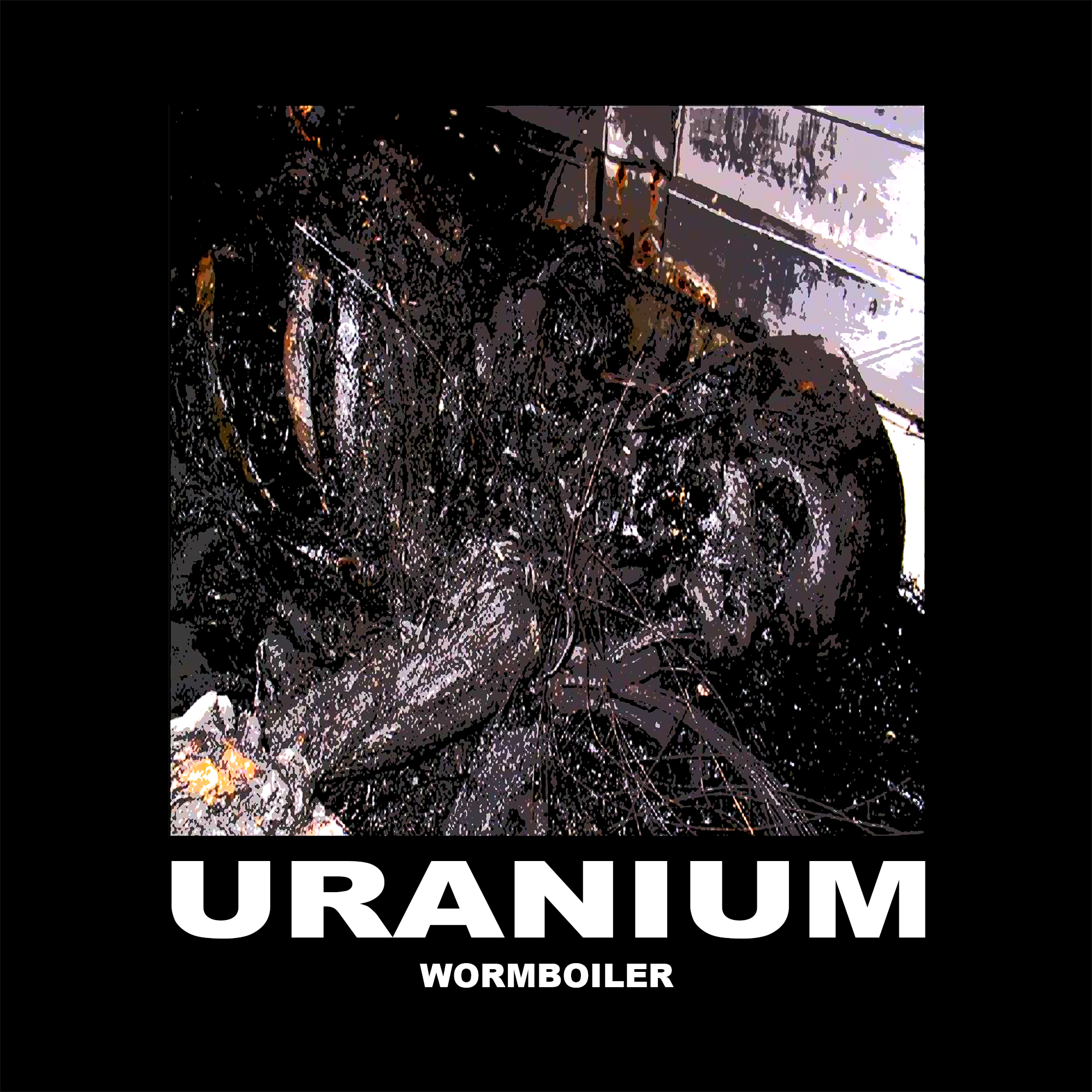 Without warning a nauseating, fathoms-deep rumble is upon the air. The radioactive mass from which it originates begins belting rhythmic and agonizing waves of skin-liquefying heat through all it encounters, and the grim knowledge that there are no mortal means of escape sets in. A desolate, thrumming hellscape littered with the last glowing vestiges of civilization is all that awaits a gaunt and panicked throng of survivors. Such visions are but a small core sample of the auditory terror invented and wrought by the sole operator of Uranium, a new blackened industrial/power electronics project hailing from the US and slated for release by Sentient Ruin Laboratories later this year.
Industrial/PE on this order of destructive capability is a rare element indeed, and each of the seven molten slabs on Uranium's forthcoming full-length compilation Wormboiler (featuring a novel EP of the same name, plus Uranium's previously-released EP "The Glorious Void") offers a uniquely terrifying scene. These works are no mere amalgamation of disorganized, chaotic noise (though the listening experienced is indeed frenzied) - they are a highly conceived and refined musical exploration of humankind's well-deserved undoing. Pulsating radio blasts distort the senses, crumbling chains rattle from within incinerated, skeletal edifices, crazed pleas for death blare in the mind, and with a faint memory of what once was, all is inevitably swallowed in leaden blackness. The jarring, low-end ostinatos that lurk under many of these tracks underpin the harrowing experiences that transpire on the surface and hold these blackest atmospheres together - just barely.
Cassette and digital editions of Uranium's Wormboiler go critical on November 5th from the aforementioned Sentient Ruin, whose recent, ominous transmission to the Call of the Night in the form of the album's titular track is streaming in full below. Proceed with caution.