Premiere: Revenant Marquis - Milk Teeth
6/3/22 | J. Proust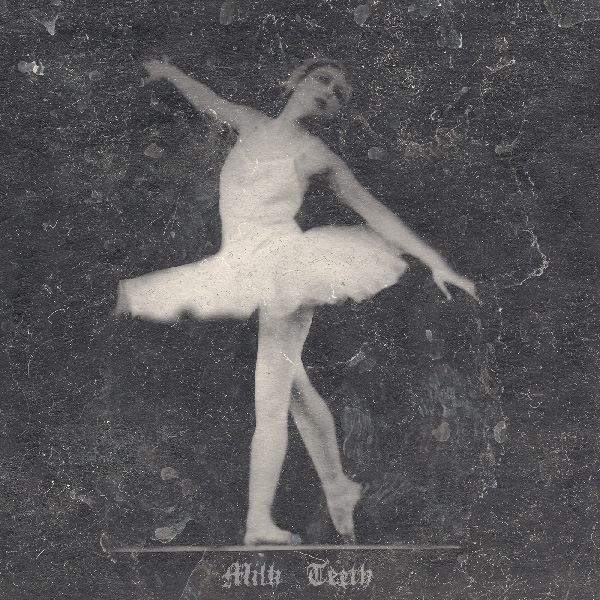 Four years ago, Revenant Marquis released their debut full-length, the exquisitely rotten Pitiless Black Emphasis. Looking down the rushing black deluge of their output so far, the clearest and most remarkable aspect of the UK-based atmospheric raw black metal project is ultimately their dedication to their singular and consistently unique approach. Likely it could be no other way. For what separates Revenant Marquis from the many is what also makes them outstanding. It's that phantom something; it's the details and the devilish attention paid to them. It's a disturbance, undetectable, yet immediately obvious.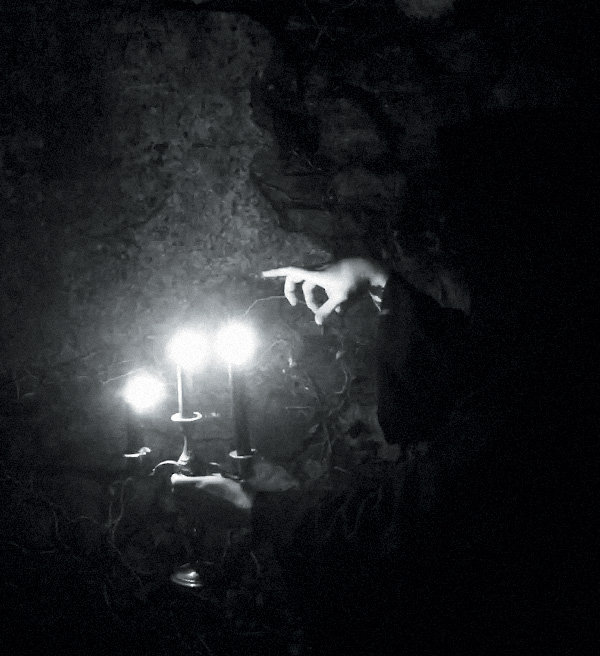 To understand Revenant Marquis is to know their various sides. At times, Revenant Marquis sound like the cantankerous spirit of old clawing through the veil that separates. The band's aggressive songs surge forth with blast beats and blood-chilling howls caught in the churning hellish upheaval. Just as often, they abandon black metal, trailing mischievous tangents, falling victim to warping and psychedelic tendencies that linger throughout the record. Sometimes, some of their best times, with their ambient works, they channel the void with a poignant accuracy that's simply mesmerizing. And at all times, S., Revenant Marquis' sole medium, during all the recordings, across all the instruments, sounds to be in the grip of some feverish terror.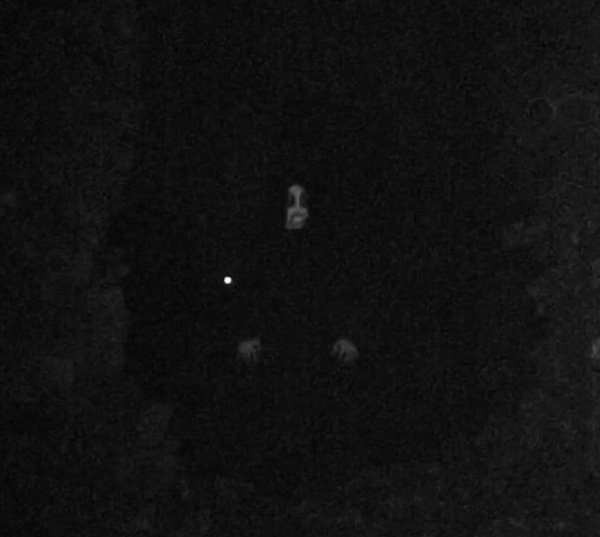 With Milk Teeth, the Welsh phantom give up their seventh album in less than a half-decade. Rather than diminishing their vitality, this raw black metal curse seems to invigorate S. Yet as holocryptic and devious as ever, Milk Teeth may boast some of the artist's best work, but S. continues to take risks and make aurally antagonistic decisions, as if daring listeners to step within its miasmic world.
Throughout its nine tracks, the spirit of Revenant Marquis courses emboldened and unpredictable. With a stronger focus than ever, those moments of demonic psycho rock or purgatorial pastoral wanderings come around more fully realized than ever on "Licentiousness Circle," "Black Rabbit Red Spider," and "Hymen to the Gravestone." But whether you're amidst the rumbling aggression or the eerie black soulgazing of Milk Teeth, Revenant Marquis will have you jumping at shadows.
Out next Tuesday, the 7th of June, on cassette, vinyl and CD formats from Death Prayer Records, Milk Teeth represents yet another deeply layered and thoroughly haunting work from a modern visionary. Preorder the album now.