Moulin Banal
De Misère et D'Engelures
Premiere
10/9/20 | J. Proust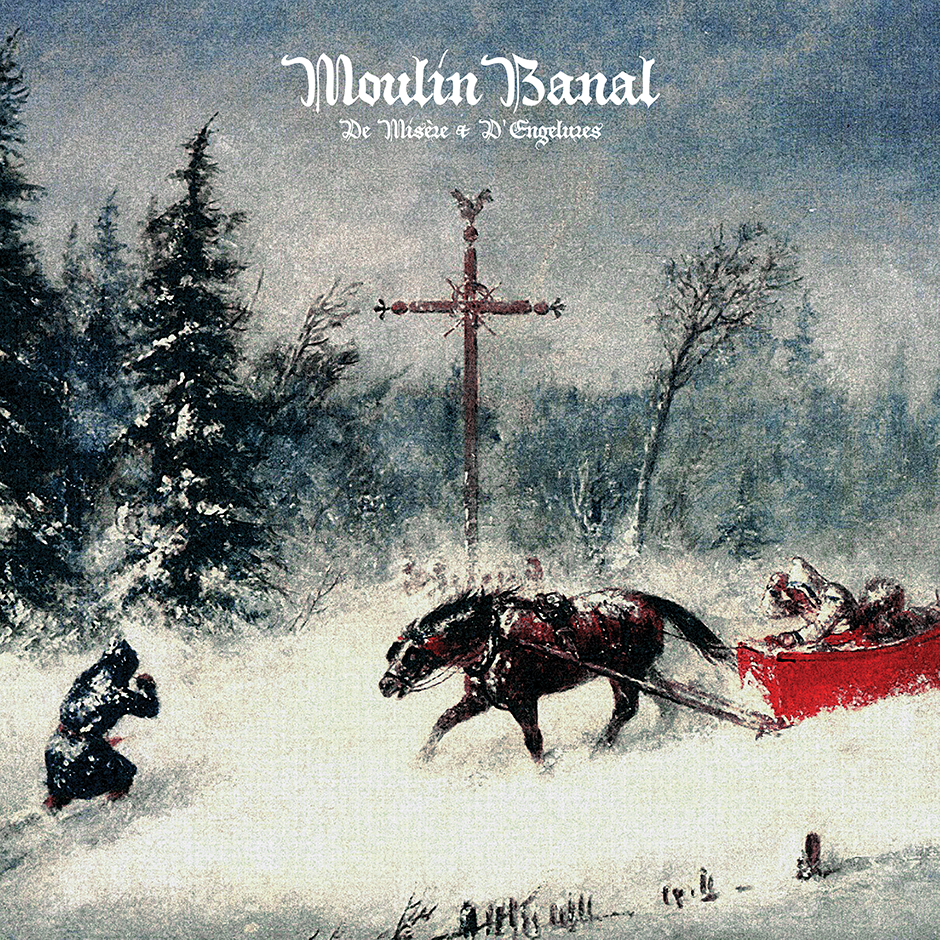 This coming solstice, in cooperation with Forbidden Sonority, the Montréal-based duo Moulin Banal, whose 2019 demo tape occupied many stereos far and wide last winter, will release their debut full-length, De Misère et d'Engelures (or; Of Misery and Frostbite). Forged by best friends CB and CC, Moulin Banal brings together black metal and folk in a way both startling and refreshing. But unlike their demo, which was written in one drunken night, De Misère et d'Engelures saw the two musicians working separately toward a common goal.

The title track from Moulin Banal's forthcoming debut full-length hits like a vicious blast of hyperborean winds. Then comes howling amid that obstinate and icy riffage a sonorous and curmudgeonly defiant roar. Those avalanche-bringing bellows represent but the first of multiple incredible moments found on this track alone. As much as we want to describe what happens, we are loath to spoil any surprises.
According to CB, one-half of Moulin Banal, the title track from De Misère et d'Engelures "is the complete representation of the new record." He continues, "Harsh cold winters, survival, hard work but also friendly gatherings, family and love of a new life. The overall theme is historical, though we added a lot of folklore-inspired fiction throughout the text. That formula was applied throughout the whole album. We are very happy with how this track came out, we consider it the purest song for the Moulin Banal sound."
Get De Misère et d'Engelures December 4th from Forbidden Sonority.
Follow Moulin Banal on Bandcamp.