Premiere: Horrid Litany - Lunar Memoriam
4/22/22 | J. Proust
Considering Crucifixion Bell, Fåvnesbane, Viridescent Funeral, and all of his various incarnations and collaborations in-between, the American black metal maestro known as The Astral Serpent has carved his snake-shaped mark indelibly into the history of black metal. Now, the Astral Serpent presents quite possibly his magnum opus, the long-anticipated Horrid Litany full-length, Lunar Memoriam.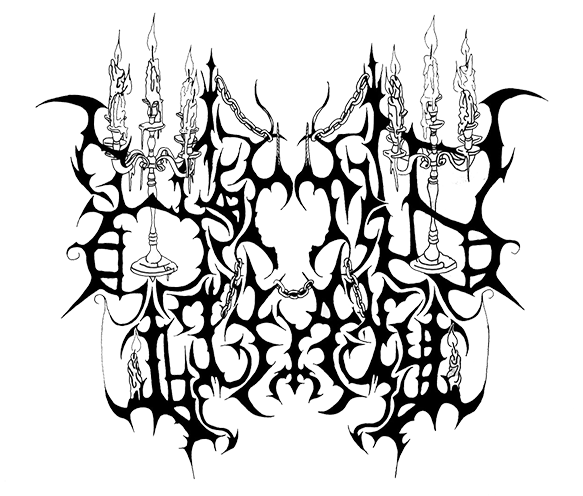 Beneath an invaluable and immaculately wrought Amalantrah Workings logo, Horrid Litany unleashes four tracks of dark-hearted, atmospheric black metal. Lunar Memoriam was finished early this year and shows The Astral Serpent at his most daring and his most sincere. With Lunar Memoriam, dedicated to Him Whose Name We Shall Not Utter In Vain, The Astral Serpent seems to expose a vulnerable side of himself, as if to cauterize this part, to kill it so that it can never feel again.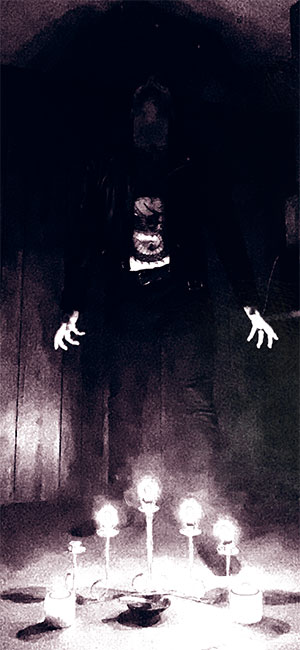 After the dark ambient intro, the waltzy death rock vibes feel a little like being thrown right into the middle of things. As the "All Light is Diminished" progresses, you understand that's exactly the point. As if the track opens with the outro of some other unknown song before becoming the vaulting scorcher that occupies the bulk of the song's playing time.
Dense without ambition, Lunar Memoriam may be exquisite for all its layer,s but it's far too downtrodden an album to sound decadent. True, it may have breathtaking synth leads, but they steal your breath like the cold void of space. As startlingly remarkable and deeply rewarding as Horrid Litany's debut full-length will rise to become, it must also be recognized as a work utterly without joy. One of its overarching accomplishments, despite its skill, ingenuity and ferocity, is its implacable gloom.
Out May 1 digitally and eventually from Atrocity Altar on pro-tape and GoatowaRex on LP, get into Lunar Memoriam whenever you want. This record will be around forever.