Premiere: Chasm Shroud - Manna from Heaven
4/15/22 | J. Proust
Like the hallucinogenic mushrooms from which it derives its title, Manna from Heaven has lurked just beyond our awareness for some time now. Weeks ago, Chasm Shroud provided The Call of the Night with the hyperlink to an unpronounced Bandcamp stream for their debut album. I was able to search for 'Chasm Shroud' and their Bandcamp would manifest, yet it somehow remained hidden to everyone else. It was as if I had been shown the way, and I was sent to show you...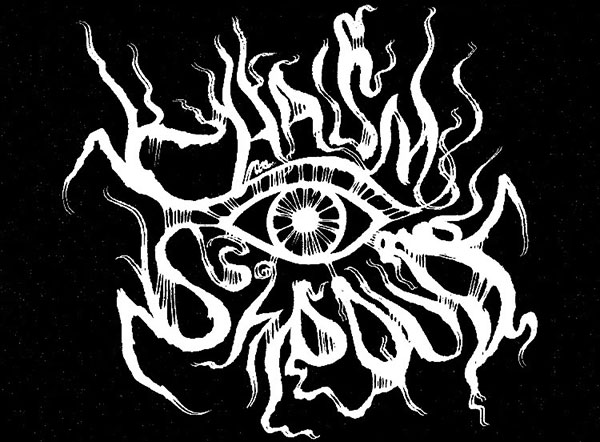 Chasm Shroud come from Asbury Park, New Jersey, and Manna from Heaven, their full-length debut, brings four epic songs of darkly psychedelic, boldly revelatory black metal. A duo, made up of B.B. and M.B., Chasm Shroud, like many bands, dwelled for years in its harbingers' minds before coming to fruition.
"The core of Chasm Shroud is BB and MB. The two of us wrote all of the guitars, bass, lyrics, and performed the vocals. The two of us have been friends for nearly 20 years," Chasm Shroud write. "We had made several attempts before to try and explore this part of ourselves before, but the band's sound and style really seemed to come into shape after the pandemic."
Across its four parts, Manna from Heaven seems to grow up from the crypts, through the trees, into the sky and, finally, far out into firmament beyond.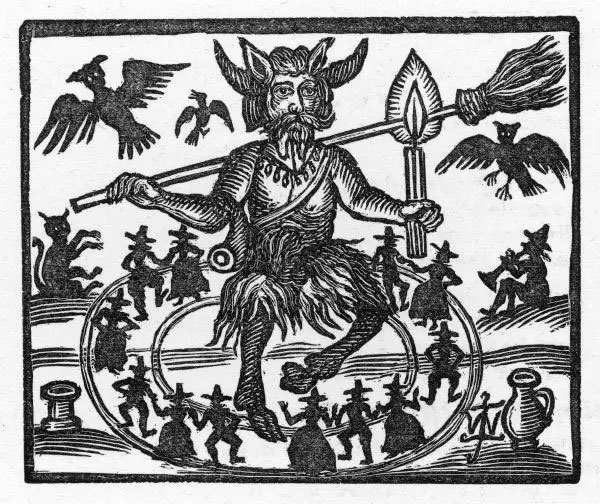 "We both grew up in Christian households, but have obviously outgrown this part of ourselves," the band writes, explaining the meaning of their title, and, in turn, the purpose of their band. "However, the stories, lore, and mysticism that accompanies much of the older stories in the Bible have always captivated us. But in our youth, neither of us had been taught anything about the story of 'manna,' which as the Old Testament states, was a food source that reigned down from Heaven to feed the Hebrews while they were lost in the desert. It actually is Hebrew for 'Bread of God.' The whole thing is absurd. What the fuck is it? Some people say it was actually loaves of bread that fell from the clouds. I even once drunkenly confronted a priest at a wedding who told me that it was a protein excreted from beetles in the desert. Are you kidding me? But in recent years, we've heard stories that maybe 'manna' was something else... a metaphor for psychedelic mushrooms found naturally. This makes much more sense, if you think about it. Mushrooms tend to bloom overnight due to the moisture in the air. So what if the whole basis of their religion - their gift from the heavens - was based on a sacrament of hallucinations? There has been much writing on the subject (see John Allegro's The Sacred Mushroom and the Cross). We both have also had very intense spiritual experiences under the influence of psychedelics. However, unlike the Israelites of the stories, these psychedelic and often mystical experiences have only furthered our stance upon the 'Left Hand Path.' So much of the album, while rooted with classic imagery from occultism, Gnosticism, and Jewish mysticism, tends to deal with the act of transformation. Participating in some act to find new perspectives past this reality and its meaningless power structures. To find the truest essence and understanding of that classic motto, 'Do What Thou Wilt.'"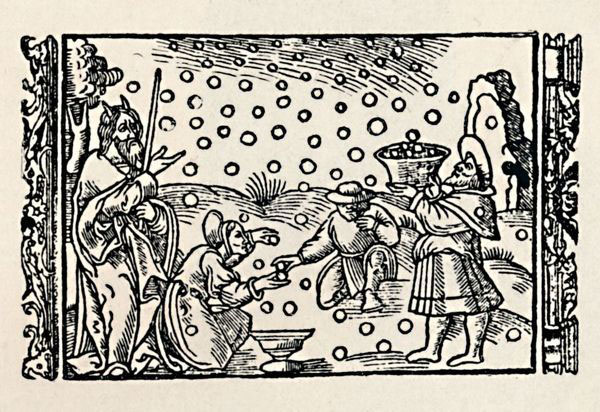 The organic drums upon which Chasm Shroud's fungal and prophetic riffs grow help to propel this preternatural debut into eternity. Chasm Shroud agree that Mike Blume's drums were "essential for bringing these songs to life." They tell us, Blume "helped [to] write all of the drum parts [over] the summer of 2021, and record them in the Fall. If we were ever to emerge for a live performance, he would definitely join us."
The band goes on to tell us about recording Manna from Heaven. "When it comes to production, we both really wanted to capture a really raw, and darker sound. Our friend, who goes by YHShVH, recorded the entire album for us. He's a really close childhood friend of ours, a talented musician, and he'd recently learned about recording. It only made sense for us to work with him. It made the entire experience really intimate and special to work alongside someone with the same interests as us. He even contributed some vocals on the third track, 'Invocation of Mud and Bondage.'"
Tonight, April 15, marks the advent of Manna from Heaven.A pro-tape version will come later from shady cabin in the woods, Forbidden Sonority.
"Lastly," the band says, "we now both live on opposite sides of the country, but have been experimenting more with remote writing/recording. There's more creative energy left coming out of this Manna from Heaven recording process, so expect another couple of songs by the Fall in some format or another."