Premiere: Black Hosts
Onward Into The Abyss
7/9/21 | J.Proust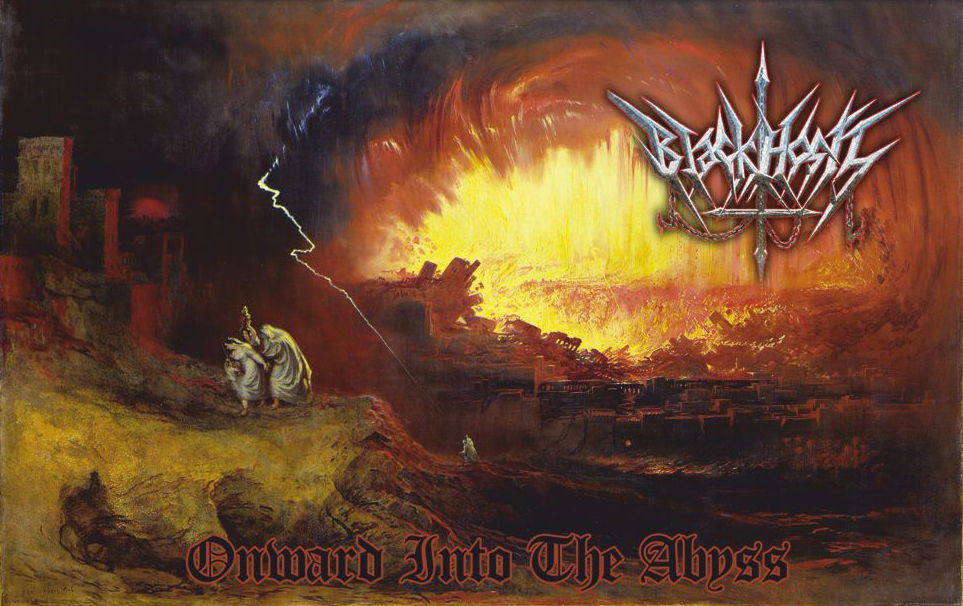 No land is darker than the Past and that's exactly where Śląskie-based evil thrashers Black Hosts sound like they hail from. The Past, specifically mid-'80s when what we now consider black metal was yet something only foreshadowed in a certain few band's most unhinged moments. In fact, Black Hosts formed only three or four years ago. After an isotopic pair of demo tapes in 2018, this quartet of highly skilled Lower Silesian sadists released their debut album, Times of Eternal Torture, in 2019. Now Lord Violator, the insane possessed gentleman on vocals, and his band of elder god-inhabited stalwart cohorts return full of a wicked vengeance with four new killer tracks of deadly sharp old-school hell thrash.
Throughout Onward Into The Abyss, Black Hosts sound and play their best, no matter that these also sound to be the young band's most technical numbers to date. To put it succinctly, lest we spoil the initial thrill of how sick the below-streaming EP is, Black Hosts have had their 'sold our souls for rock 'n' roll' moment. They've leveled up and then some, and Onward Into The Abyss burns with an ancient, blood-inspired ingenuity both familiar and invigorating.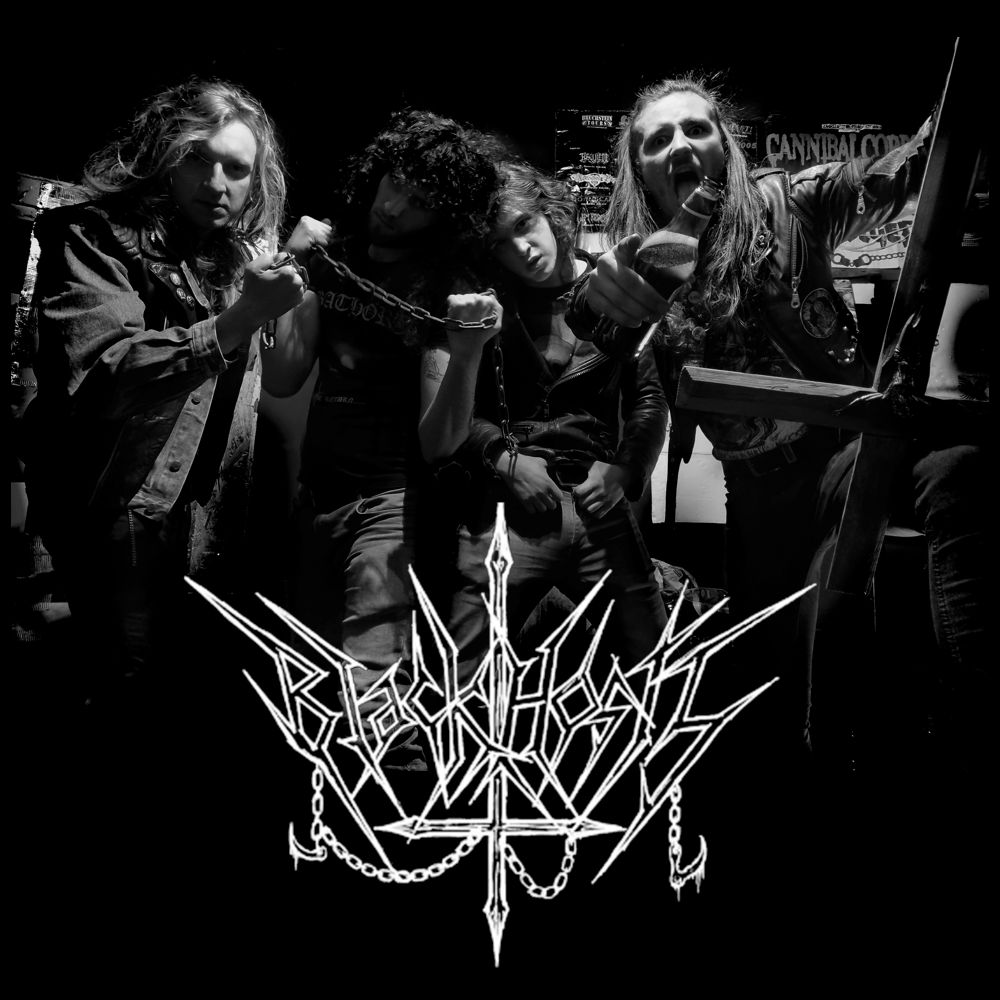 Out next week on Portuguese black standard Helldprod, Onward Into The Abyss hurls listeners back to an era when metal ran molten, blazing trails through unsuspecting Europe. Don't turn your back on this one, it just might run you through.
Follow Black Hosts on Bandcamp.