Premiere:
Alghol "The Osseous Key"
9/10/21 | J. Proust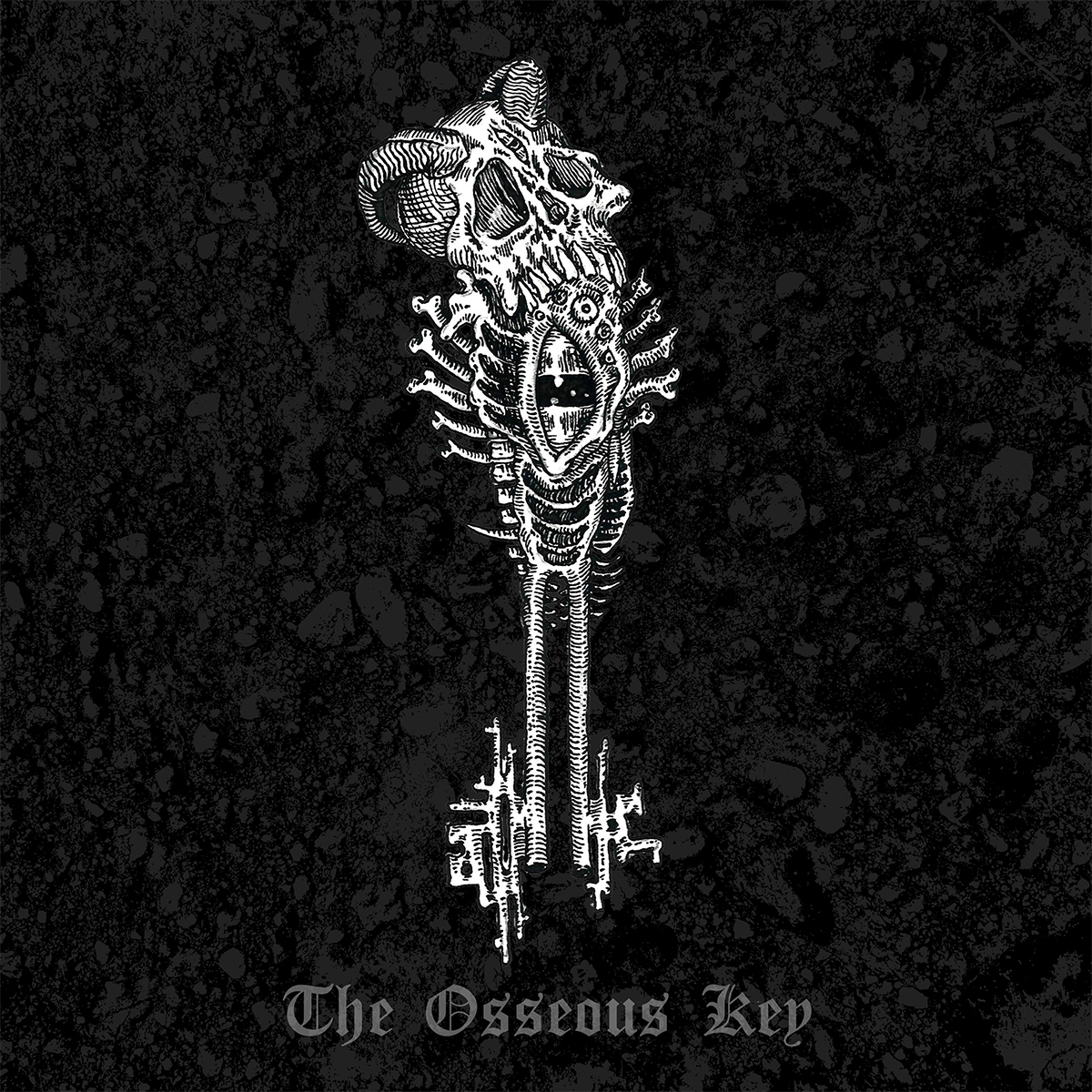 After appearing out of nowhere with one of the most exciting demos of 2020, one-man USBM operation Alghol quickly followed with four more tracks of subtly symphonic, top-notch, no-frills black metal. Since "Forgotten Paths," their eponymous demo opener, Pete Rodway, the man behind Alghol, has made it known without pretense that he means to set his efforts apart from the nowadays crowd. With clear and punchy production, lethal riffage and a strong emphasis on melody and the song as a composition rather than a collection of parts, Rodway has done exactly that with every track he's thus far released into the unsuspecting world.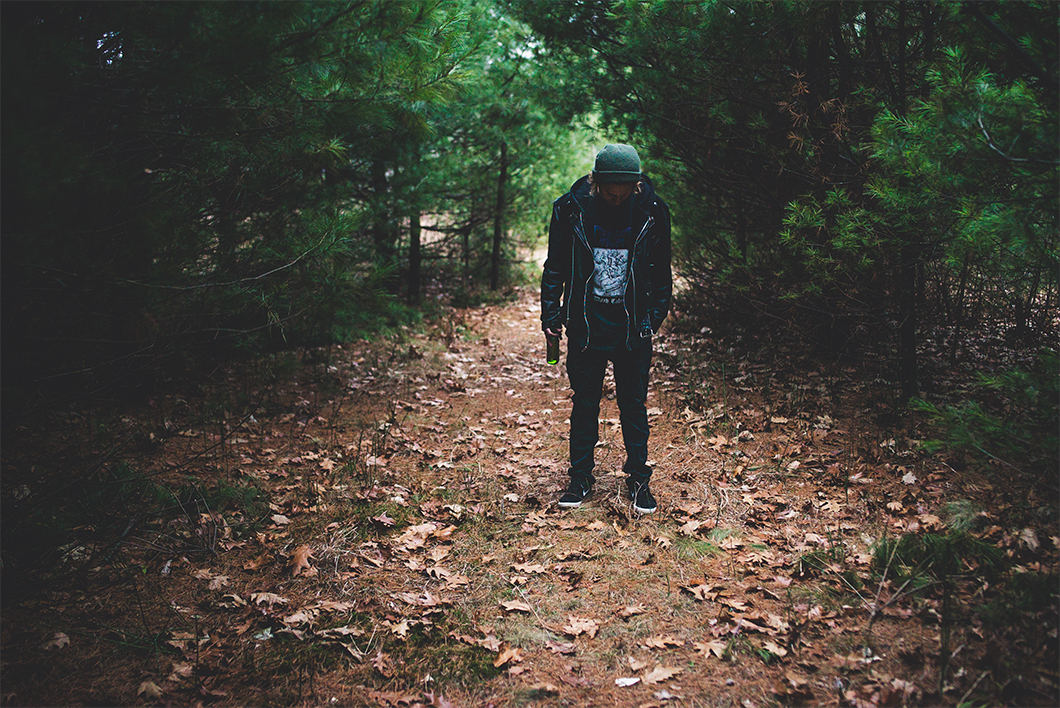 That Alghol's debut full-length, The Osseous Key, is a full-blown black metal assault should surprise no one who's been paying attention to this black magic-wielding Mainer's rise. Although The Osseous Key is surprisingly killer all the same. Rather than just present twice as many demo-quality tracks, Rodway clearly spent the year-long lacuna between Forgotten Paths and The Osseous Key honing his skills and working closely with these eight tracks that compose his debut album.
Speaking of working closely with each track, Rodway also commissioned underground artist Logan Hamilton to illustrate a series of eight drawings "each corresponding to one of the songs on the album," according to a post on Alghol's Instagram. "To better tell the story," Rodway wrote, "[he and Hamilton] created booklets as a visual component to accompany the album and as a way to enhance the listening experience."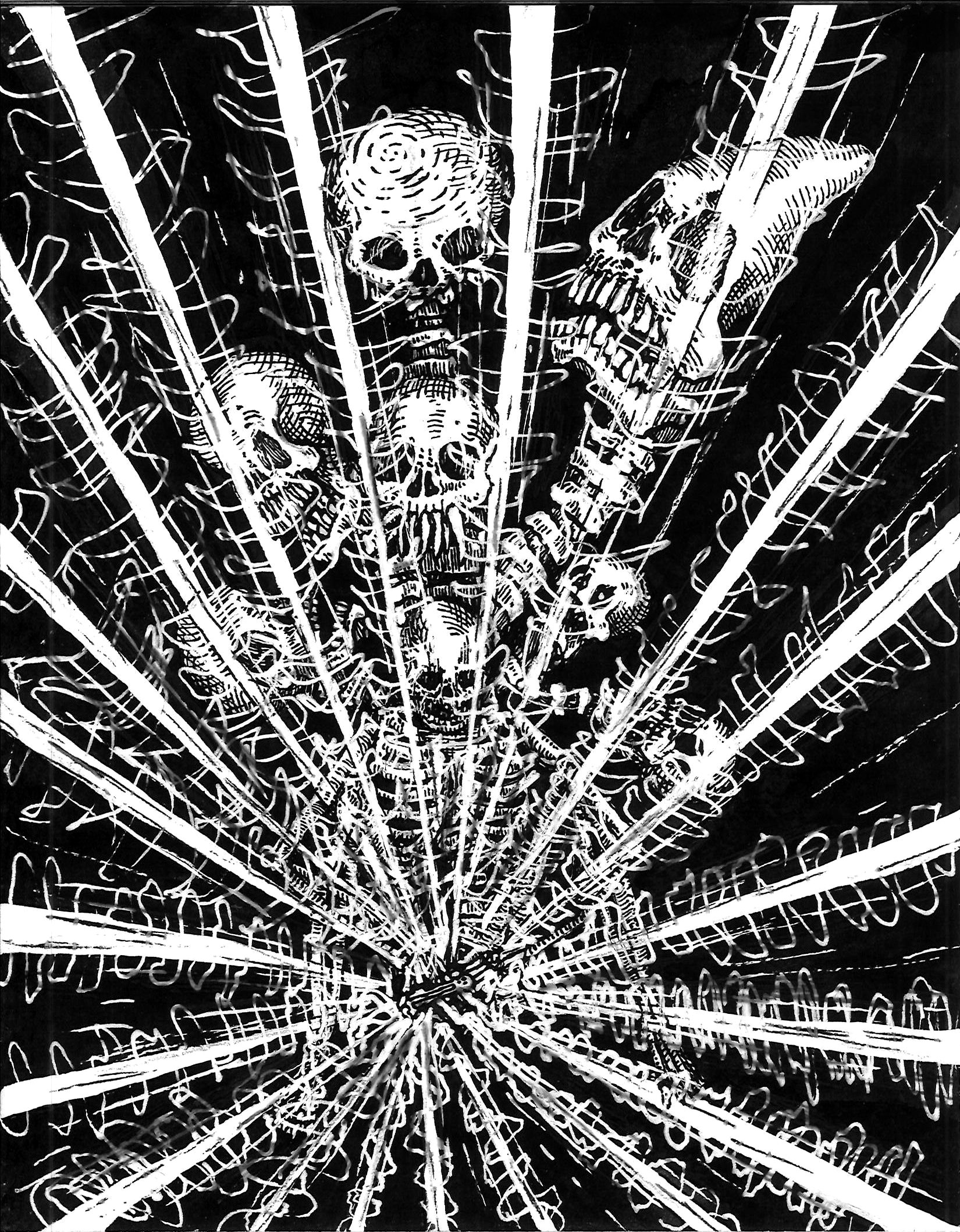 Tonight we have the pleasure of bringing our readers the first single from The Osseous Key. According to Rodway, "This is probably one of my favorite tunes on The Osseous Key. I feel like it's a really good representation of the direction and sound I'm striving for with this project. I tried to maintain a raw, genuine edge without sacrificing sound quality or atmosphere. I'm super pleased with how it came together and I think the feeling it gives off lends nicely to the story being told throughout the album."
The Osseous Key comes out September 18 on CD from Geistraum Records with a pro-tape version from Knekelput and vinyl from Black Occult on its way. Secure your copy, don't sleep.
Geistraum Records (CD) on Bandcamp.
Knekelput Recordings (Pro-MC) on Bandcamp.