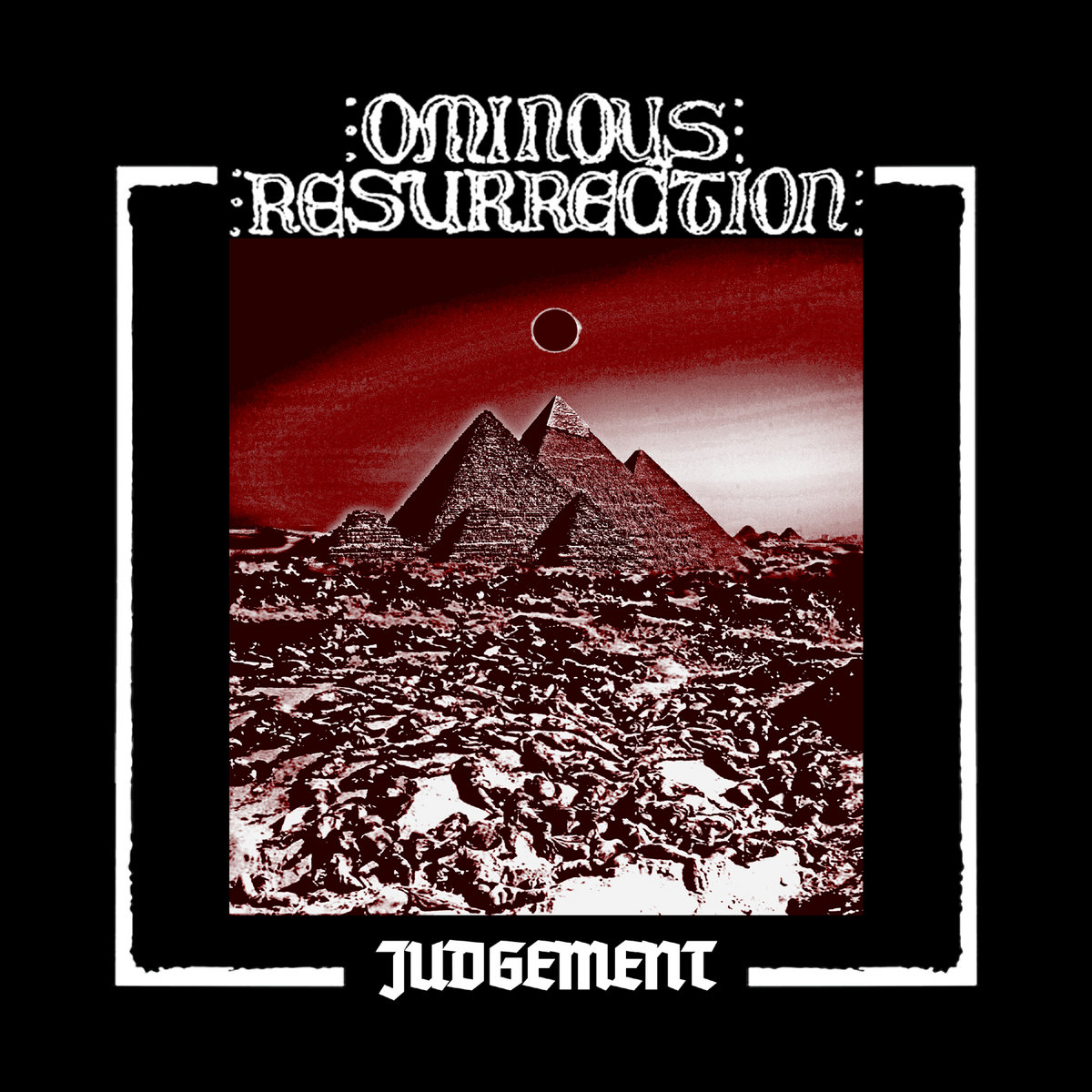 Ominous Resurrection
Judgment Arrives
10/10/20 | J. Proust
A decade ago in one of the oldest cities of the new world, a dark force arose calling itself Ominous Resurrection. After an eponymous demonstration of their psychedelic and hostile powers made it rounds through the underground, the trio—whose members also play in Negative Plane and Agrath—truly made their presence known with the release of Omniscient, their debut full-length album. Omniscient, even with three songs from their demo each reprised, represented one of the freshest new sounds to come from the black metal underground, stateside and beyond. More than songs, Omniscient collected seven hypnotic passages composed of bacchanal riffs, dungeon drums, venomous keyboards and modern day warlock whisperings.
Despite Omniscient enjoying critical praise and worldwide support, Ominous Resurrection remained underground. Besides the occasional live appearance, the trio were silent until the release of a two-song rehearsal CD-r, of which only 20 copies were ever made. No doubt this rehearsal portended the coming of Judgement, Ominous Resurrection's sophomore album. Six years later, Judgement has arrived.
"Judgement was recorded during the year 2019, but compositions started right after Omniscient came out," writes Diabolic Gulgata, guitarist and vocalist of Ominous Resurrection. They continue, "The lineup has been consistent throughout, Black Spectrum handling the bass guitar, A.G. on drums, and [myself] on guitars and vocals."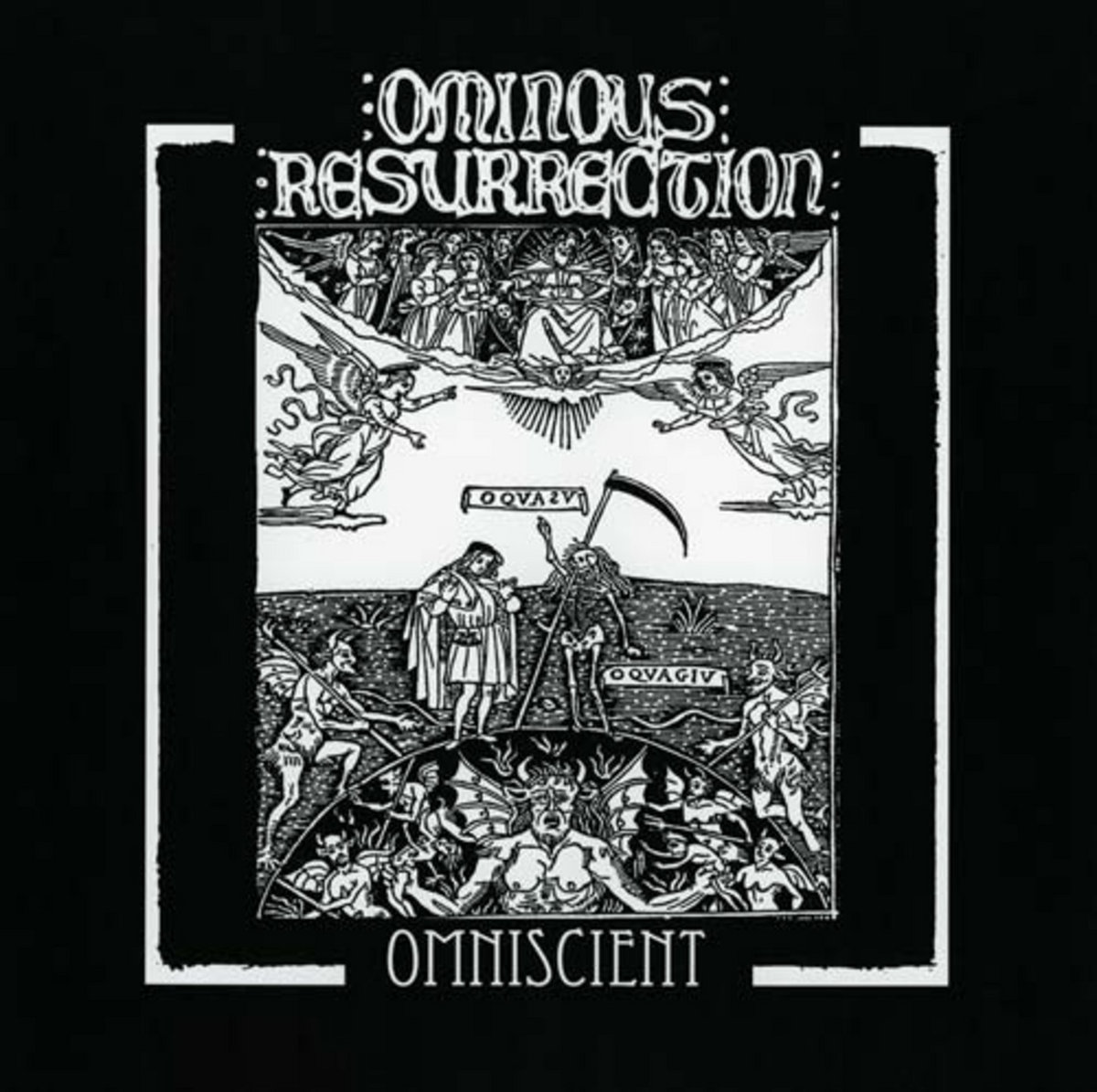 According to D.G., the band goes to great lengths to remain as insular as possible. "With Ominous Resurrection we always try to do everything ourselves from compositions, recording, artwork, etc," they say. "So we try to have the minimum involvement from others besides us. This time we had some input from Bestial Devotion (Negative Plane, Funereal Presence), he added some keyboard effects in 'Heir to the Throne' as well as in 'Genetic Providence.' While recording the vocals he suggested to add some atmospheres to certain parts, and we agreed and let him do it."
Concerning their own writing process, D.G. says, "For me the process of writing songs can take an indefinite amount of time, since every riff and passage crafted has to fit a certain criteria. We always strive to create the darkest atmospheres, and to compose music that although influenced by different sources, it has a touch of originality to it."
According to D.G., a year ago, for a show they played "with Negative Plane" at St. Vitus, they "played Judgement in its entirety."
Furthermore, D.G. says "We never really stopped even though six years seems like a long time. We are all pretty busy individuals, as you might well know, the cost of living around here is pretty high haha. Anyway, we try to dedicate as much time as we can to Ominous Resurrection, to create something that is worthwhile to us and to the listener. That can take the process of writing an album longer than what is desired, unfortunately. I'm also busy with Negative Plane, so time is always an issue. Now, with quarantines and all we still try to function as normally as possible."
Otherwise, according to D.G., "The fact that the Horseman of Pestilence descended upon us this year was but a coincidence, perhaps (maybe we finally managed to call them down hah). Judgement was completely finished by the end of 2019. Since Ominous Resurrection started, our main drive was seeing the world around us decay. The degeneracy, and inhumanity that thrives more and more every day. Omniscient was sort of a prophetic vision of what the world was going to become, whereas Judgement is the soundtrack to the end of the Kali Yuga."
D.G. continues to explain the concept behind Judgement. They say, "The themes we deal with are definitely rooted in pre-monotheistic times; the cycles of nature are concepts that have been understood by many different ancient civilizations, and we can clearly see how throughout human history we have gone from golden eras to the chaos and decadence of 'modern' times. As the saying goes, 'history repeats itself'. I think that is the curse we bear as human beings, we will never learn from old mistakes. The album artwork depicts a perpetual eclipse, that will be the sign of the end times, on top of the ancient pyramids overseeing the mass grave of humanity. The pyramids were chosen not only for their mysterious and mystical existence, but also because such monuments will outlast all human life, and survive as a testament of one of our greatest achievements as a civilization."
Concerning the new album's initially divisive production, D.G. says, "From critics we have heard I can only say that those people haven't really listened to the album. There are records that you put in the background while hanging out with your buddies, and there are records that are meant to be heard in solitude that require a person's full attention to be absorbed completely. With that said, I personally like to hear when a band releases an album that challenges you to really dig through, to really understand the full concept of it, from music to lyrics to the production itself. A good example would be S.V.E.S.T. – Urfaust. Such an ugly and thoroughly relentless record, and yet under all those layers of noise we can hear how truly skilled and dedicated to Black Metal those maniacs are. As for Judgement, the record was done with the same equipment as Omniscient. This time we chose an ugly, chaotic atmosphere because that's what this album is supposed to represent. Every single riff, bass line, drum pattern and of course the production is supposed to be an unsettling experience, not for anyone's listening pleasure."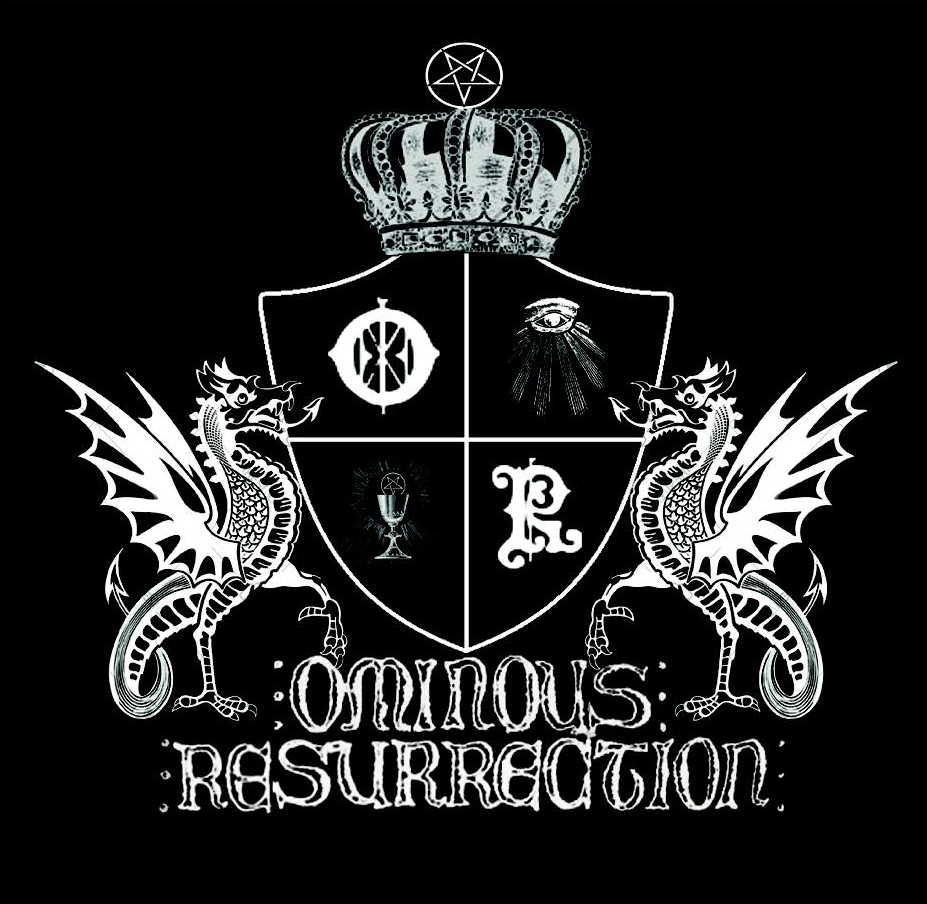 D.G. continues to explain how Judgement came together. "When we started compositions for Judgement, we focused on working on the songwriting mostly. We tried to rely heavily on weird timings, and off-beat patterns to give more of an eerie aura to the songs. With so many bands out there, we have the need to stand out and so, in the future we will keep making more attempts at diving deeper into the void. I can say that we have definitely matured as musicians and as a band for the better." And we would agree wholedarkheartedly.
D.G. discusses his role in Negative Plane and how it affects his own songwriting in Ominous Resurrection, who bear some similarities, not unlike Funereal Presence, Negative Plane's drummer's band (as you know).
"As I have been a part of Negative Plane since 2009, it is almost impossible not to have direct influences from playing those songs for so many years, yet there is only one Nameless Void," begins D.G. "He is definitely a master when it comes to writing music with a high degree of skill and feeling at the same time. To me this is why Nameless Void might be one of the most underrated guitar players in Metal as a whole. There's usually two types of musicians; highly skilled ones that are absolute maestros at handling their instruments, but when they write music there is no soul or feeling to their compositions, and sometimes there are those that can barely handle an instrument but manage to come up with songs that can make you get chills and goosebumps. N.V. is one of those rare ones that can manage both easily. I don't consider myself as a good [of a] guitar player, even after years of playing I still have difficulty doing things like picking the strings the right way or playing chords correctly. Sometimes I wish I had more time to work on my skills, but unfortunately I'm also a lazy person. Ominous Resurrection came about as we were taking a break from Negative Plane after Stained Glass Revelations came out. I suppose I had an urge to continue doing music and I had to make sure I wasn't going to rip off anyone, especially Negative Plane. I'm eternally grateful to them for letting me be part of Negative Plane as I have learned a great deal since I joined them."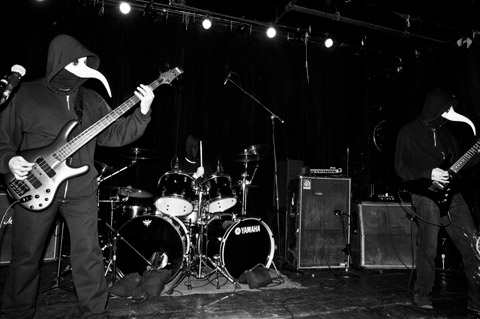 Ominous Resurrection have grown beyond a mere spinoff band, but they will never grow too far. Says D.G. "We will continue as we always have. We don't have a timeframe for anything, things will come when they are meant to come. Hopefully it won't take another six years…
"As for a trick to promote the album..." D.G. considers. "I was thinking maybe mailing some copies of Judgement to the Pope, I know he'll enjoy it, but who knows?"
In closing, D.G. says "Thank you for your continued support throughout the years, it is greatly appreciated. A.M.S.G."
Order Judgement from Terratur Possessions.
Follow Ominous Resurrection on Bandcamp.