June MMXXI | A.W. Clovenhopf
June peeks around the corner and quietly opens the door to summer in the Northern Hemisphere. Venus makes a gentle nod towards Jupiter on the 3rd, welcoming creativity and companionship at the month's start. When both benefic planets engage each other, it can be a great time to take a look around you and assess what needs to be changed or improved. A general atmosphere of positivity can help you find ways to relieve yourself of tiring circumstances. With a number of planets retrograde, initiating new projects may not go smoothly, but planning and organizing are encouraged.
Even under auspicious skies, we can find the current instability of eclipse season and the ongoing Saturn/Uranus square to be stressful. Try to get in touch with what makes you happy, and express gratitude. Looking inwardly and becoming aware of the needs of your changing self is the key.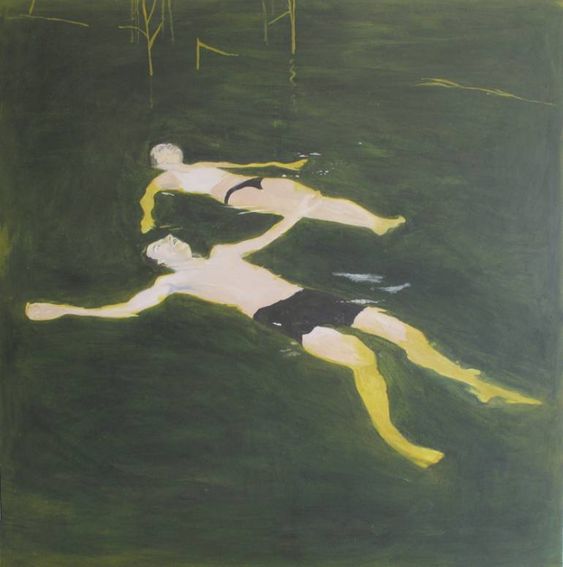 As Mercury squares dreamy Neptune on the 5th, we may find our earlier reveries lead to stubbing our toes on the hard corner of reality. Are your plans specific? Relevant? Timely? Clarifying these questions as the month opens can help navigate potential befuddlement. With Mars opposing Pluto this same day, we may be overwhelmed by the feeling that it's now or never and we've already waited too long. Fiery Mars fizzles in watery Cancer, and, like a crab, our movements feel lateral and defensive. The challenge now is to avoid overreacting, and accept changes wherever they are necessary.
June 10th is an annular solar eclipse in Gemini. With the action happening within earshot of retrograde Mercury, we may have lightning quick insights that lead to better comprehension of a previous experience. The eclipse highlights aspects between asteroid Ceres, a celestial body representing agriculture and the harvest, and the planet Uranus in Taurus. Both bodies square restrictive Saturn. Awareness of the finite nature of our environment and resources may be on the minds of many. In the developed world, curbing consumption may be a theme. In the developing world, issues of food scarcity or changing habitat may be highlighted. Neptune's square to the Sun, Moon and Mercury encourages compassion but reminds us to channel potential feelings of hopelessness into finding unity within a planetary scheme larger than ourselves and our interests.
On the 14th, we have the second of this year's three Saturn/Uranus squares. The first one happened in February, and the third will occur in December. Connections between two outer planets tend to affect society as a whole, bringing in changes related to their inherent symbolism. Saturn represents the value of hard work, discipline, and conservative values. Uranus gives us the desire for spontaneity, equality, and individuality. Balance is the key. This square is the ongoing conversation between what we desire to maintain and what needs reform. Dialogue about limitations on individual freedoms for the sake of a social good may be featured in the news cycle or in discussion personally.
On the 20th, the Sun enters Cancer and Jupiter stations retrograde. Issues of hearth and home take the spotlight as we feel the need to prioritize and protect our immediate environment. Easy going aspects between Venus and Neptune as well as the Sun and Jupiter suggest this is a time for taking it easy, if possible. Our minds may not be on our work, so if you need to keep pushing, make sure to allow time for course correction or welcome a strong edit. On the 22nd, Mercury begins moving direct. We are going headlong into the Capricorn full moon on the 24th. Similar to the Gemini lunation on the 10th, this full moon at the disposition of Saturn shows a feeling of a certain chill, lack, or delay. With a positive aspect from the moon to Jupiter, hope remains, even if it is a private experience. Patience and respect for your own abilities can help ease the heavy mood. We may not be down for long, as the end of the month sees Mars making strides towards the North Node and Venus moving towards his holdout in enthusiastic Leo. This month's award goes to the slow, steady, and self-aware.
HOROSCOPIC PERSPECTIVE JUNE 1-15

ARIES: The eclipse on the tenth occurs in your house of neighborhood, community and communication. Themes of movement, memory and overcoming unhelpful patterns are all emphasized during this cycle. You look busy, but perhaps taking the time to learn something new for your body, such as a new bike route, simple rhythm pattern on the drums or breathing technique could be helpful to cope with current stress.

TAURUS: There's nothing wrong with knowing what you like and sticking to it, but if you're meeting similar situations over and over again it may be time to reexamine your values and see if your own behavior is the wrench in the system. The eclipse on the 10th reflects material security to your belief systems. There is a careful process at play—we can't always access more resources, but we can perhaps use what we have more wisely.

GEMINI: You're the star of the show right now, Gemini. Mercury is busy revisiting best made plans and ensuring all aspects are perfect, while eclipse season in your house of self is trying to usher in some necessary changes. Being both flexible and patient is the ticket—staying adaptable enough to go with the flow, and disciplined enough to not make a choice just because you're tired of feeling unsettled.

CANCER: Hosting Mars in your sign requires you to address your need for achievement and passion. Playing video games for days and bickering with your housemates are a poor substitute for the powers available to you now. If crabby tendencies feel at their worst at the start of the month, get busy! Eclipse season ushers in the end of an era related to some kind of time-sucking habit that's draining your energy.

LEO: Do you feel yourself getting more sidelong glances lately? With a lot of action happening in the signs just behind yours, there may be a feeling of having peaked. The rumor engine is rolling, but your plans aren't quite ready for the light of day. Let 'em talk, Leo—you'll make decisions and announcements when you're good and ready.

VIRGO: Mercury retrograde can feel like a system-wide reboot for the numbers- and patterns-focused individual. With this one occurring in your house of public image, humility is your friend. Changes and splits occurring now might make you feel like you're living two separate lives. If your energy is feeling low, do what you can to understand the process at play and find unity (or privacy!) between who you are at home and who you are in the world.

LIBRA: Dreaming of distant shores? The eclipse occurs in your house of exploration and, as the ancients said, 'long journeys over water.' If you aren't able to make a run for it, channel that boredom into a voyage of the mind. Escape from the mundane is necessary for everyone, even if it's just a few hours spent sourcing some new spices to use in a fancy meal. As the opening line to Calorie Mate's Singapore Travel Guide (Year 2009) states, "there are many foods in the world you haven't yet tried!"

SCORPIO: The feeling around eclipse seasons can be like that of losing your footing. What you appreciated for its substance and longevity now feels fearfully flimsy. With the action occurring in your house of inheritance and debts, you may realize some long ingrained habit or family nod to "but we've always done it this way" suddenly holds no appeal. An old source of shame no longer has power over you. Your fixed sign nature balances an inherent contradiction—recognizing we can only count on change to happen, and to trust that we are able to transform with the circumstances.

SAGITTARIUS: It can be incredibly painful to be let down by someone you're counting on… but it can be even worse to realize you need to be the one to make the break for it. Circumstances occurring in your house of partnerships and house of individuality want you to thoroughly examine your life. Ensure that whatever you're thinking of committing to is not based in fear, or mired too deeply in self-betrayal.

CAPRICORN: It looks like you've got some serious work to do. This may be job-related, but it looks more like a daily habit or chore that needs reexamined. It may even have to do with scheduling time for some all-important relaxation. Implementing the use of a day planning system or monthly moon energy calendar can be really helpful now. Retrograde Mercury suggests you're at risk of losing track of something important if you forget to stay mindful.

AQUARIUS: It is in your best karmic interests to participate in something that engages as many belly laughs as possible with the eclipse sliding through your house of joy. With Saturn still camped in your first house, you've got enough weight to avoid going crazy but must allow yourself a gentle indulgence. Perhaps getting the intramural backgammon team up and running again?

PISCES: If you've found yourself getting too much of a good thing lately, make sure you are paying attention to those observations. Jupiter visiting your sign would like you to expand your options, but an upcoming retrograde ensures you're doing so wisely. Current shakeups on the home front give you a chance to examine what's at stake and what your options may be.
HOROSCOPIC PERSPECTIVE JUNE 15-30

ARIES: You've been working hard to get to where you are, so if you're feeling a sense of deprivation or that you need to keep pushing, examine your relationship to your ambitions. Allow yourself some celebratory moments around the full moon on the 24th. You can pause for a breather and remain cognizant of all you have left to achieve.

TAURUS: You're feeling the tug of an intense undertow around full moon time on the 24th. There's a conflict between what you would like to experience and what you think is permissible, and a relationship conflict may bring the issue to a boil. Keep an open mind now, and remember that unless you've shared your feelings, only you are privy to the reality between your two ears.

GEMINI: The end of the month highlights your financial responsibilities. Achieving stability might feel like an odd confluence of luck and strategy at the moment. Some energetic assistance, such as feng shui or a good aura cleansing may do wonders to help get things in line for better opportunities.

CANCER: The full moon is typically your time to shine. However, when it's holed up in your opposing sign, Capricorn, the feeling can be more stifled. There's an element of restraint and adjustment to this lunation. Not to worry, though, Venus moving through your sign allows necessary diplomacy, if you're willing to recognize the opportunity as it arises.

LEO: It can be difficult to stay motivated when you recognize you've got a long way to go. If energy levels are lagging, do what you can to outsource yourself from current projects. Getting a bird's eye view may better help with organizing your time and space as well as provide an unexpected solution.

VIRGO: Your focus on the facts wins you some accolades at the end of the month. You may have a lot of fun experimenting with new techniques of organization or even a new systemic approach to a discipline with which you are already familiar. Team efforts particularly appreciate your contributions.

LIBRA: You may have a habit of embracing the role of everyone's "work parent." Particularly if you've recently returned to an office, the feeling may be a little irritating. Recognize where you've outgrown a role and appreciate if it's time to hang up an old hat. Relaxing and celebrating a success on the home front may be beginning to pay off, however, as it looks like efforts to build a stable environment are beginning to succeed.

SCORPIO: The Capricorn energy surrounding the 24th full moon brings seriousness to written or spoken communications now. With your ruler Mars also crusading through your house of public image it could be that people mistake your energy for aggression. If you are feeling ambitious, make sure you address it directly so the energy doesn't turn comrades into competitors.

SAGITTARIUS: Did you enjoy the sneak preview of good things to come? With your ruler now headed retrograde, it's a reminder to tie up loose ends so as to welcome in the bigger and better. Value yourself enough to discover the difference between disassembly and destruction.

CAPRICORN: Ew, feelings. Hosting a full moon typically means that whatever personal sensations you've been dodging have finally caught up to you. It's not always a bad thing! Celebrate your own humanity and cut yourself a little slack, the end of the month is not a time to overschedule or rush.

AQUARIUS: Is a personal project nearing the completed stage? Clarity about a work problem from December of last year seems to be imminent. Progress may require you to relinquish your control over something that has made you feel quite safe. Hanging on without putting in the risk comes at the risk of going stale.

PISCES: Getting by with a little help from your friends? With Saturn in your house of closure and endings, the atmosphere may feel a little heavy now. Luckily, opportunities for a break present themselves. Allow yourself to enjoy the support of your network now; releasing some of your burdens through a shared hobby or new sport could be just the ticket.
DIRECT COSMIC INQUIRIES