Volume One, September MMXX
NOTES FROM THE TAPE TRADE UNDERGROUND
BLACK CANDLE WAX Crematorium (Odd Memory)
20 minutes of noisy, synth heavy raw black metal from the US. Features chunky, rhythmic riffs and atypical, complex chord selection, making it a true standout especially among the throng of lazy, barre-chord-only raw black metal bands that permeate the scene. Combines the melancholic, melodic ferocity of a fellow American band like Ash Pool with the punkish qualities of Nächtlich and associated entities. Cassette features a black shell with a single panel J-card featuring several amazingly detailed small drawings by Droll Meadow.
MSW Obliviosus (Lower Your Head)
Debut of the new project from MSW (Hell, Elu of the Nine, Merkstave). Unrelentingly heart wrenching doom/sludge featuring layered violin, piano, and a number of contributed clean guest vocals. Awesome clarity of production, frantic vocal stylings, and atypically fast tempos (for a MSW project) drive this 38 minute tour de force. Highly personal subject matter (the artist's brother's struggle with addiction) infuses Obliviosus' lyrics with true meaning. Art by contemporary masters Bilial Cabal printed on a simple J card and gracing its transparent tape shell rounds out this 2020 standout.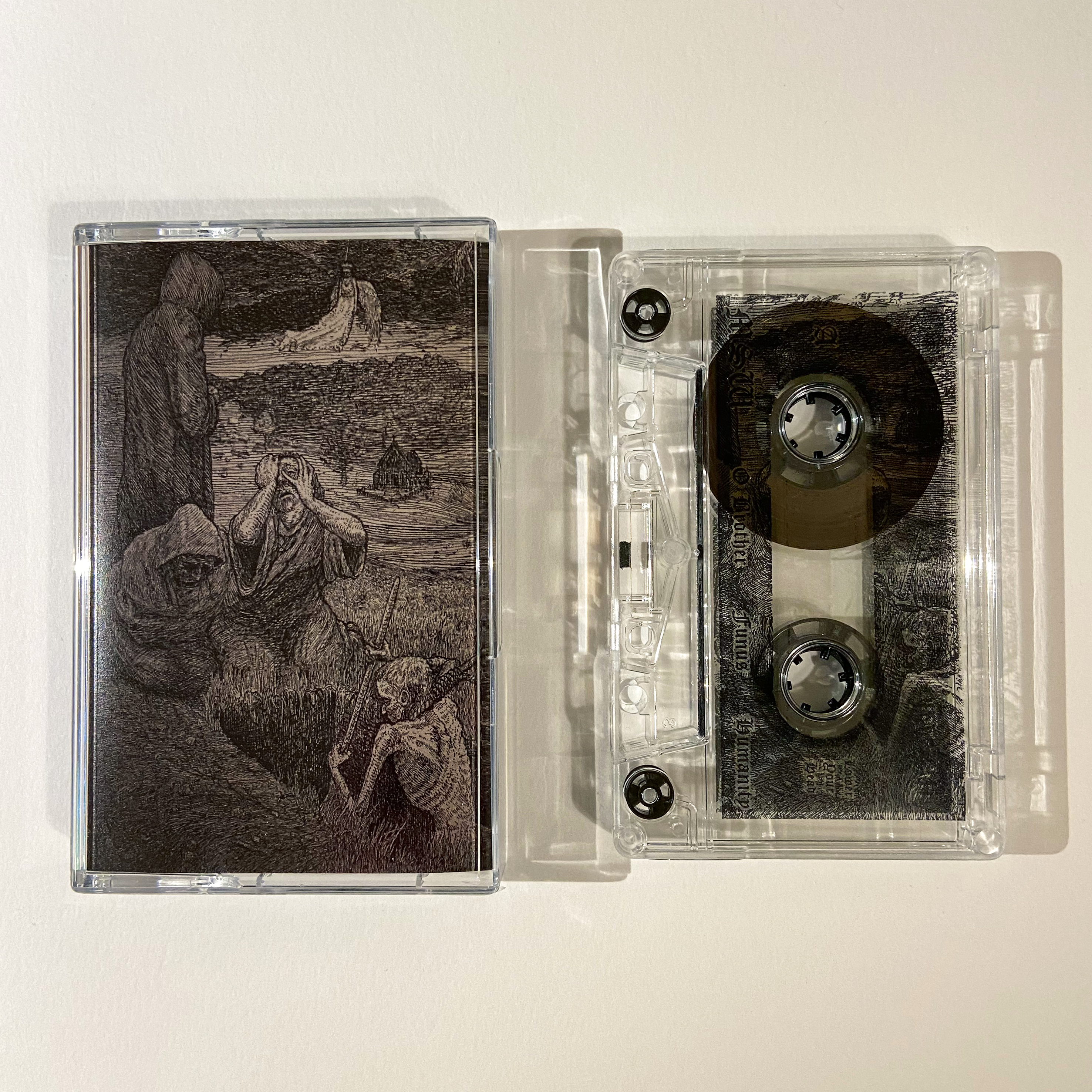 ISEGRIMM/ÖRNATORPET The Heathen Kingdom (Dungeons Deep Records)
Two titans of dungeon synth at the pinnacle of their craft join forces for this epic split. Sweden's Örnatorpet gives us half an hour of frozen, enchanted yet intimate Norse dungeon synth, while the sheer epicness of Germany's Isegrimm masterfully incorporates guitars and percussion yet remains just as immersive and archaic as dungeon synth ought to be. A fantastic (watercolor?) cover piece by Skogens Rymd Art and a noble silver cassette make for a subtle but visually satisfying presentation. Highly recommended.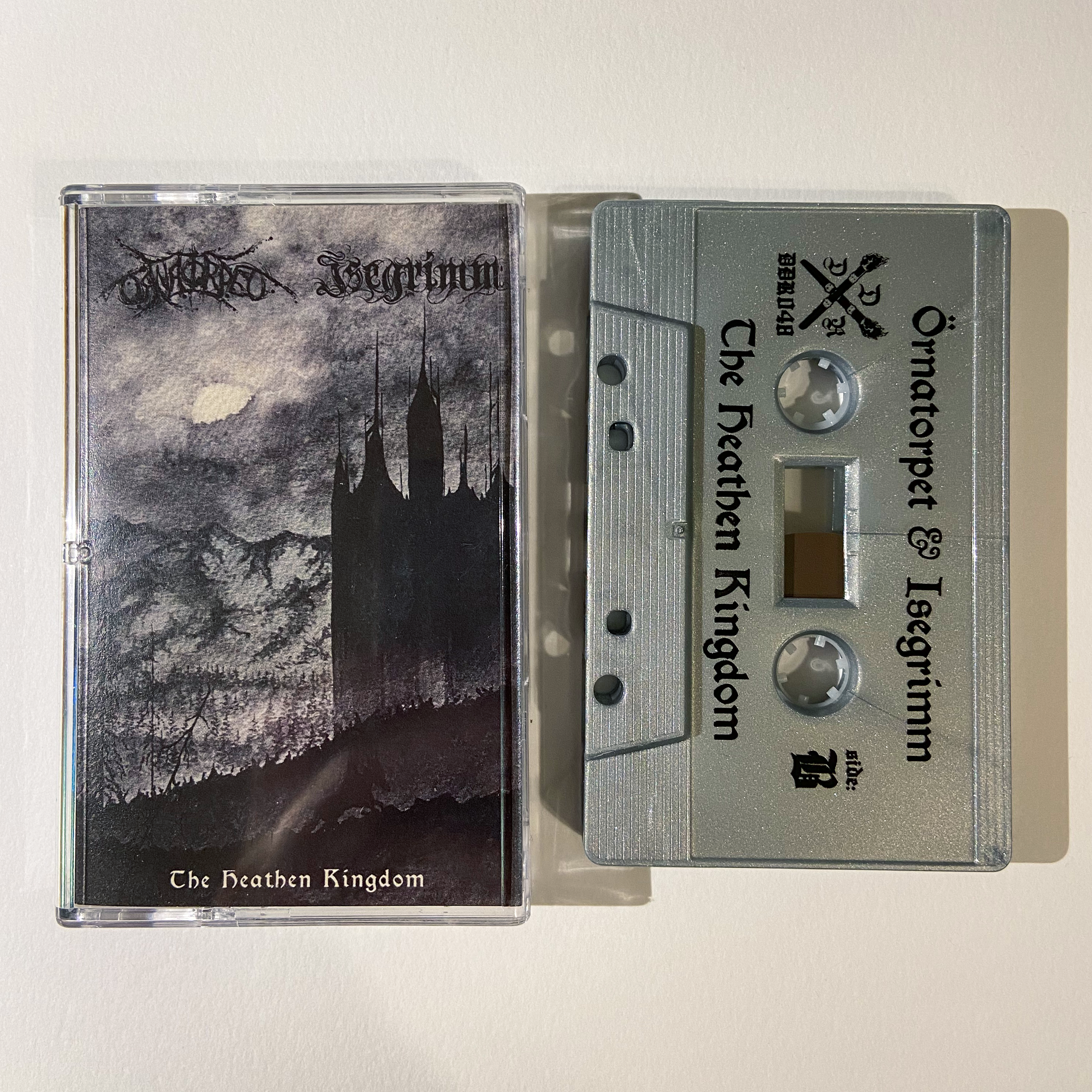 MESMERIC REVELATION Demo 2020 (Black Cum)
Last month an anonymous Kolkatan one-man death operation calling themselves Mesmeric Revelation (after the Poe story) released this most potent five-track demo tape of grinding war against all. Boldly yellow in both tape and insert, Demo 2020 comes covered in esoteric scrawlings, thoroughly transfixing, but who knows what intent these symbols harbor? Meanwhile the tape itself acts more like a magic lamp imprisoning sundry hideous forms of djinn and worse. Fans of what's happening in the Indian underground lately will already know about this tape, but those who worship at the ever-shifting altars of Mitochondrion, Bronze Gates of Hell and Portal should likewise heed these accursed rumblings from the East.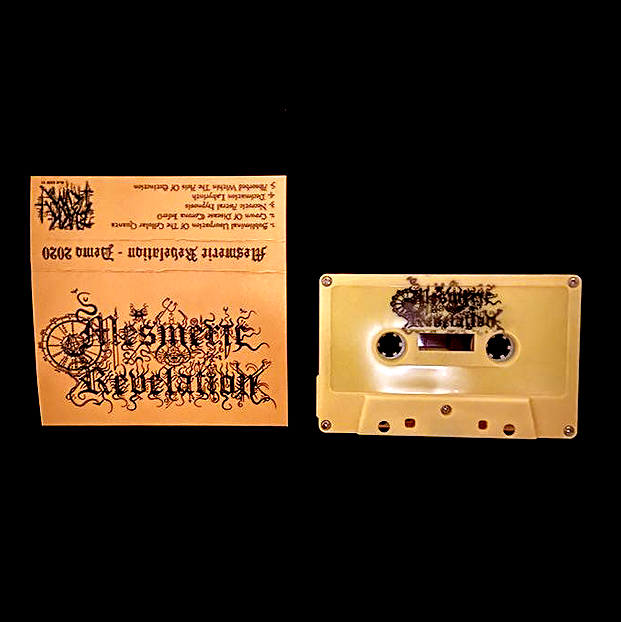 KYRISS Olden Ruins & Miry Depths (Forbidden Sonority)
Olden Ruins & Miry Depths marks the debut from German black metal solo act Kyriss. Sounding like it was recorded at a safe distance by terrified eyewitnesses, Kyriss' demo tape rages for four songs straight, propelled by novel black magick riffs, enchanted with synths and hazy with the chilling presence of invisible forces. The blood-red and death-black layout bespeaks of vampyrism and indeed this tape advances quite predatorily after first lulling you into its clutches with its opener. By the time "Breathless Between Black Branches" comes on, its fangs are already deep set in the neck of its victim.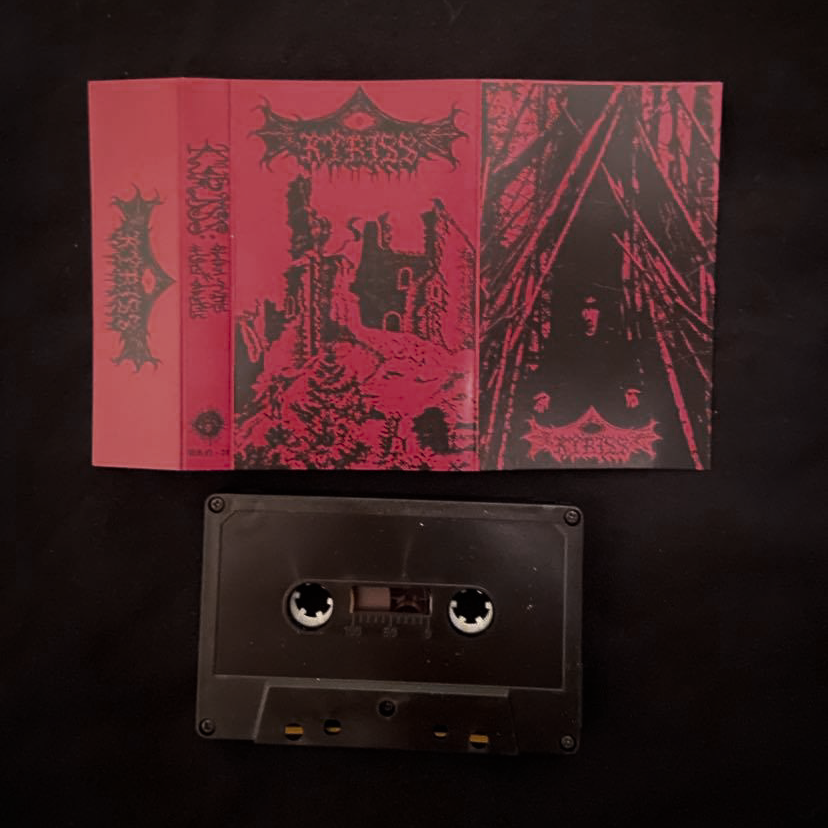 LEHMAN My Silence (Realm and Ritual)
It's never too early for winter synth. At least you shouldn't wait around to check out Ohio-based producer Lehman's latest tape My Silence. Simple and somber, My Silence plays as gently snowfall on a moonlit winter night. Seven tracks in length, My Silence lasts just long enough for chilblains to set in. The artwork maintains a minimalist approach, with its snowy evergreens in black and white and its handwritten liner notes, which makes the experience feel all the more intimate.